Jay Townsend, GOP Spokesman, Loses Job Over Controversial Facebook Comment
5:27 pm - 06/04/2012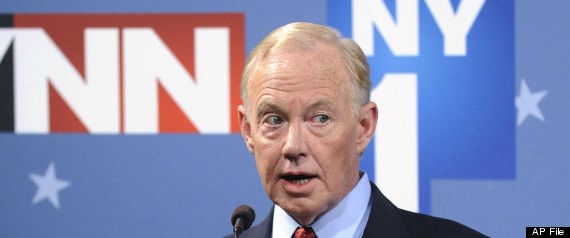 Jay Townsend, campaign spokesman for Rep. Nan Hayworth (R-N.Y.), has resigned after writing a Facebook comment calling for supporters to
"hurl some acid at those female democratic Senators who won't abide the mandates they want to impose on the private sector."
A statement from Hayworth's campaign was posted online. "Jay Townsend has offered, and I have accepted, his resignation from his position with my campaign," it read. "Now let's return to talking about issues that really matter to families: job creation, spending restraint and economic development."
(
meaning, 'let's please not dwell on the problem of sexism'
Collapse
)
Source
.
Don't let the door hitcha where the good Lord splitcha.