The Future Of The Culture Wars Is Here, And It's Gamergate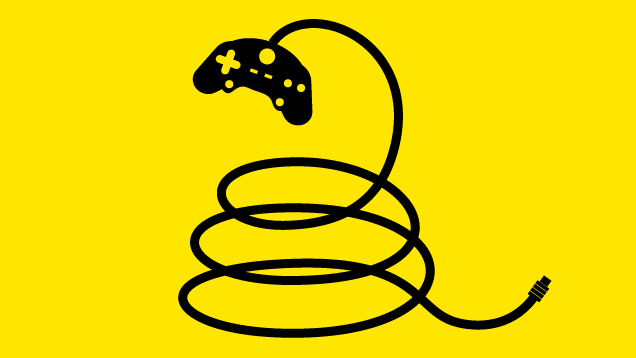 Over the weekend, a game developer in Boston named Brianna Wu fled her home
after an online stalker vowed to rape and kill her. She isn't the first woman who's been forced into hiding by aggrieved video game fans associated with Gamergate, the self-styled reform movement that's become difficult to ignore over the past several months as its beliefs have ramified out from the fever swamps of the internet into the real world. She probably won't be the last.
By design, Gamergate is nearly impossible to define. It refers, variously, to a set of incomprehensible Benghazi-type conspiracy theories about game developers and journalists; to a fairly broad group of gamers concerned with corruption in gaming journalism; to a somewhat narrower group of gamers who believe women should be punished for having sex; and, finally, to a small group of gamers conducting organized campaigns of stalking and harassment against women.
This ambiguity is useful, because it turns any discussion of this subject into a debate over semantics. Really, though, Gamergate is exactly what it appears to be: a relatively small and very loud group of video game enthusiasts who claim that their goal is to audit ethics in the gaming-industrial complex and who are instead defined by the campaigns of criminal harassment that some of them have carried out against several women. (Whether the broader Gamergate movement is a willing or inadvertent semi-respectable front here is an interesting but ultimately irrelevant question.) None of this has stopped it from gaining traction: Earlier this month, Gamergaters compelled Intel to pull advertising from a gaming site critical of the movement, and there's no reason to think it will stop there.
In many ways, Gamergate is an almost perfect closed-bottle ecosystem of bad internet tics and shoddy debating tactics. Bringing together the grievances of video game fans, self-appointed specialists in journalism ethics, and dedicated misogynists, it's captured an especially broad phylum of trolls and built the sort of structure you'd expect to see if, say, you'd asked the old Fires of Heaven message boards to swing a Senate seat. It's a fascinating glimpse of the future of grievance politics as they will be carried out by people who grew up online.
(
Read more
Collapse
)