RICHMOND, Va. -- The Virginia Department of Health is encouraging all adults aged 65 and over to get vaccinated against pneumococcal disease. Each year pneumococcal disease causes thousands of hospitalizations and deaths. This serious disease can lead to infections of the lungs, the blood, and the covering of the brain.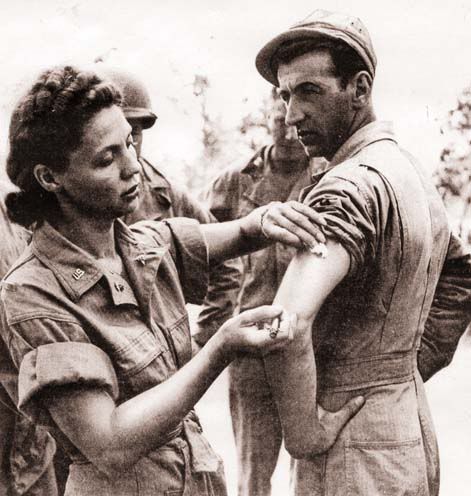 (
Collapse
)
"Pneumonia and influenza account for more than 2,000 deaths each year in Virginia, with nine out of 10 deaths occurring in people age 65 and older," said State Health Commissioner Robert B. Stroube, MD, MPH. "The pneumonia shot is quick, easy, and relatively painless. It can help prevent you from getting seriously ill, or even dying."
Why this is important:
pneumonia kills and you cannot beat it.
Why this is creepy:
I let the VA shoot me up with this shit and I was sick with feeble colds and disabling flu ALL WINTER. Perhaps it has made my immune system better. Who the fuck knows.
But!
Maybe I'm a Super Soldier now. Oh Tony!
Source:
Virginia Department of Health

(thumbs up to all vaccine makers, even though you made my winter a long bleak banquet of shit :)