I know we already have a post on Google, but these articles have more info on what exactly China was doing and some of China's history of hacking. And less sparklepire!Spidey.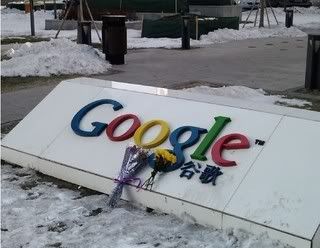 Furious Google throws down gauntlet to China over censorship
-
Google is done censoring search results in China and is prepared to abandon the country over the issue. The move comes amid revelations that Chinese hackers spied on human rights advocates around the globe by infiltrating Google's network.
Well, we've got to hand it to Google—the company's "don't be evil" schtick has long worn thin and governments around the globe are already probing its potential monopoly power, but who else would come out swinging against the entire Chinese government and announce an end to its own collaboration in censorship, all while recognizing that it could lose access to the entire Chinese market? And do it in a blog post?
(
Collapse
)
--
Google to end China censorship after e-mail breach
SAN FRANCISCO – Google Inc. will stop censoring its search results in China and may pull out of the country completely after discovering that computer hackers had tricked human-rights activists into exposing their e-mail accounts to outsiders.
The change of heart announced Tuesday heralds a major shift for the Internet's search leader, which has repeatedly said it will obey Chinese laws requiring some politically and socially sensitive issues to be blocked from search results available in other countries. The acquiescence had outraged free-speech advocates and even some shareholders, who argued Google's cooperation with China violated the company's "don't be evil" motto.
The criticism had started to sway Google co-founder Sergey Brin, who openly expressed his misgivings about the company's presence in China.

But the tipping point didn't come until Google recently uncovered hacking attacks launched from within China.
The apparent goals: breaking into the computers of at least 20 major U.S. companies and gathering personal information about dozens of human rights activists trying to shine a light on China's alleged abuses.
(
Collapse
)
--
I'm really proud of Google for finally saying that enough was enough and living up to their motto.
UPDATE:
Google has already stopped censoring google.cn, and apparently put their Beijing staff on paid leave
. They did not mess around.