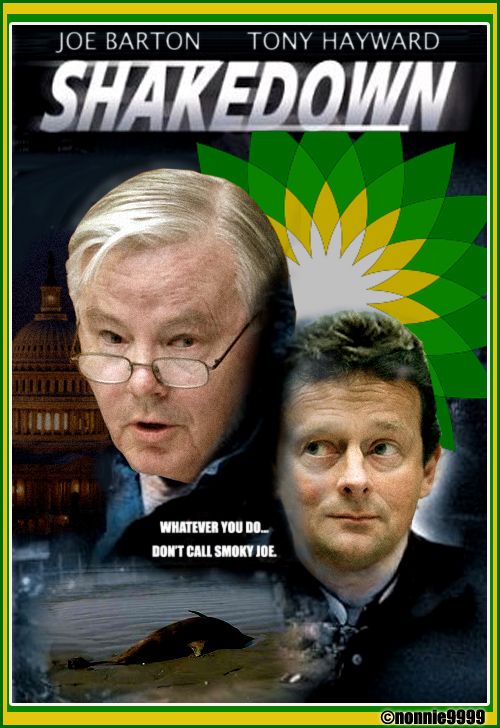 Mother Jones:
Top 10 Ridiculous Oil-Spill Quotes From Congress
By Kiera Butler
If we were to hold a contest for most tone-deaf oil spill comments by members of Congress, it'd be tough to top Rep. Joe Barton (R-Texas), who actually apologized to BP yesterday, for what he called a "shake down" on the part of the Obama administration to get the company to compensate affected Gulf coast residents, then tried to backpedal (sort of). Oof. But he's far from the only one: I sure hope our Congresspeople are buying offsets, since there have been an awful lot of gaseous emissions coming from them in the wake of the largest offshore oil spill in US history. Luckily, MoJo reporter Kate Sheppard has been there to document it, tweeting the absurdity live from Washington, D.C. Here, culled from Kate's tweets, are the top 10 most ludicrous, out-of-touch, and generally embarrassing things our Congresspeople have said in the months since the spill began.
(
Collapse
)
Who needs writers when the
tragedy
comedy writes itself?