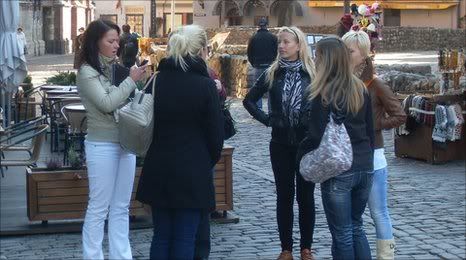 Women outnumber men by 8% in Latvia
Two decades after Latvia shook off Soviet communist rule, the country's women have survived the transition to capitalism better than men - they are better educated and are less likely to die young. But a high male mortality rate means for many women, it is hard to find a partner.
Dania and Zane are both single and have come to a cafe in the centre of Riga to chat about one of their favourite topics - the lack of decent men.
The two women are both 29, beautiful, stylish and well-educated, but it seems that in Latvia there are simply not enough eligible men to go round.
Dania has been working at a film festival where 98% of her colleagues are women.
(
Collapse
)
Source @ BBC News