By Nick Ravenscroft BBC News, Seoul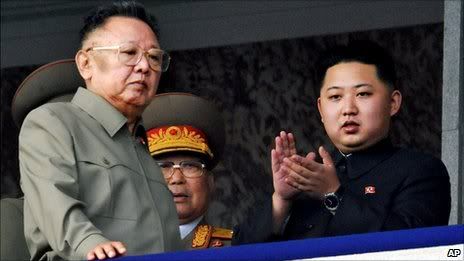 The total control by North Korea's leaders ensures that news of the unrest in the Arab world is not likely to reach their citizens.
It has swept across the other side of the world, starting on 17 December when an angry, unemployed man set fire to himself after police stopped him selling vegetables on the streets.
First Tunisia. Then Egypt. And Iran, Yemen, Jordan, Bahrain, Algeria, Morocco and now - most bloodily, it is feared - Libya. Revolution in some; protests or civil uprisings in others.
Characteristics common to many of those countries include autocratic leaders who have held power for decades; political repression; and the harsh economic reality for millions of people who must feed a family with either no job or one that pays very little, while a privileged elite lives in luxury.
And that is a pretty accurate description of North Korea too.
So could the upheaval of the old orders spread more than 5,000 miles to this secretive, totalitarian state?
(
Collapse
)