Families overcome hardships for babies born on March 11
Mothers recall events on fateful day in hard-hit Fukushima, Iwate, Miyagi prefectures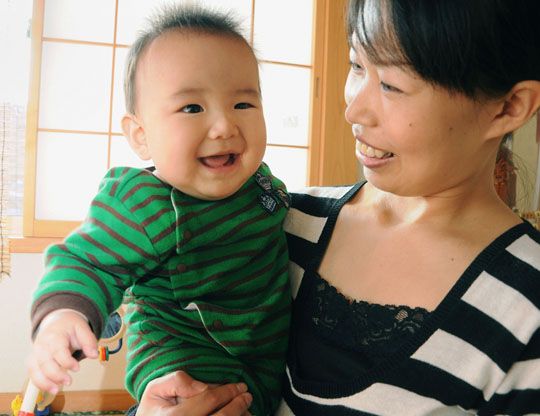 Atsuto Shinagawa (top), born on March 11, 2011, smiles with his mother, Chiharu, in Iwaki, Fukushima Prefecture.
Around 20,000 lives were lost in the March 11 earthquake and tsunami that hit northeastern Japan. On the same day, there were also babies born in the three prefectures hardest hit by the disaster.
One of them is Shion Naganuma, who was born in Ishinomaki, the second-largest city in Miyagi Prefecture.
Part of his name was taken from that of his great-grandfather Shiro Tsuda, who was found dead in rubble more than two months after the March disaster. Shion's 28-year-old mother, Chihiro, regrets that her son was unable to see her grandfather.
(
Collapse
)
--
Because
babies
.