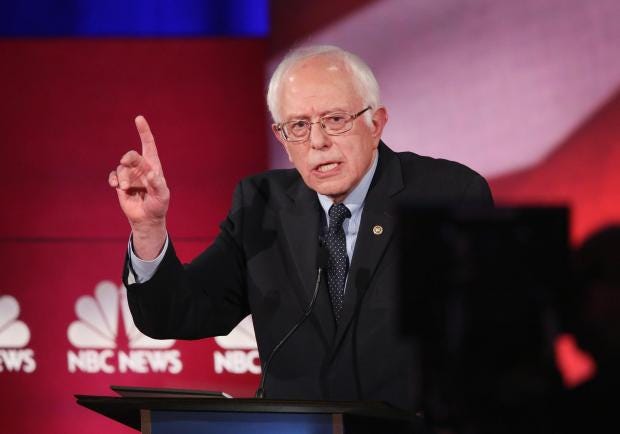 "Right now in every major poll, national poll and statewide poll done in the last month, six weeks, we are defeating Trump often by big numbers, and always at a larger margin than Secretary Clinton is."
So spoke Bernie Sanders, Hillary Clinton's Democratic rival in the primary, when he appeared on the May 29 2016 edition of NBC's 'Meet the Press'.
It was not the first time the socialist former Mayor of Burlington had made the claim. And it was something that his supporters believed passionately.
(
Collapse
)
Source

Whether you agree with this article or not, it's obvious that most of us "Bernbots" got fed up and either stayed home or put in a protest vote. I voted for her in the general, but a lot of us did not out of spite against certain pro-Hillary supporters attacking us at every turn and the DNC at large. We needed passion on our side in an anti-establishment political climate, not a "clear victory" according to the talking heads and elites we wanted to take down in the first place. What a fucking mess.