Thursday night, May 14, 2009, that is.

Hoping that 4chan.org will not stage a site raid (or phreaking raid? what?), GOP Governors Rick Perry (Texas) and Mark Sanford (South Carolina) announced a nationwide, free conference call to anyone interested. They are calling it Tea Party 2.0 (even though it's all over the phone).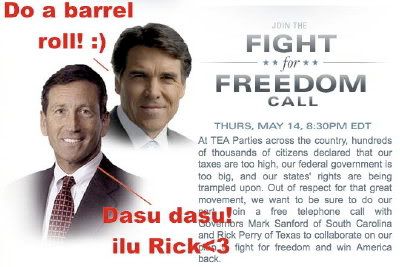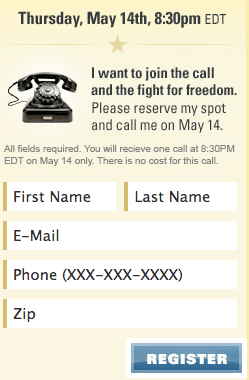 Register HERE. The GOP governors' association will apparently call you. They say there will be a Q&A session for members of the public to speak their mind.