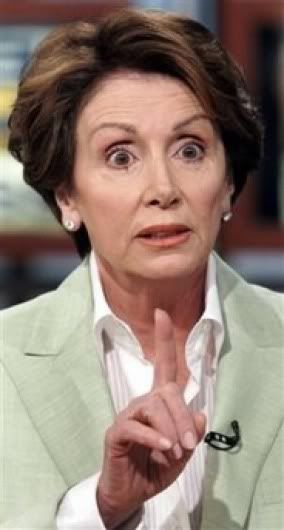 Who me ?

Nancy Pelosi claims she was lied to by the CIA...

In her first public comments on the matter since an intelligence report contradicted her recollections, Pelosi, D-Calif., told reporters today that she was never told about the fact that waterboarding had been used on a terrorist suspect, even though terrorist suspect Abu Zubaydah had been waterboarded a month before she was briefed on the subject in Sept. 2002.

"The only mention of waterboarding at that briefing was that it was not being employed," Pelosi said, reading from a prepared statement. "Those briefing me in Sept. 2002 gave me inaccurate and incomplete information."



By all means , bring on the hearings. This should prove interesting.