Wow. These are cheesily designed, very amateur-looking, yes, but they are copies of some of the covers of intelligence reports that Donald Rumsfeld gave to George W. Bush daily.

GQ has a slide show of the declassified, Bible-quoting report covers HERE.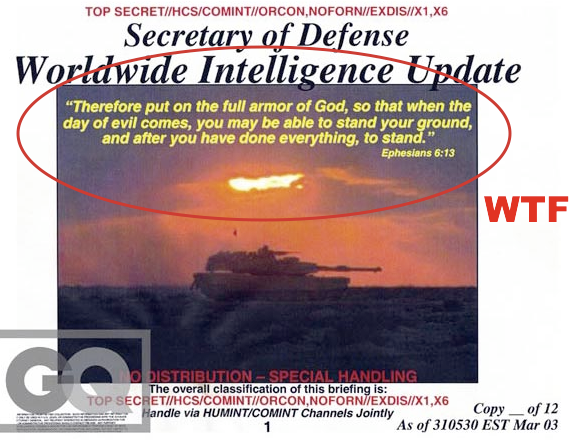 Yes, this is the actual cover of a US govt. intelligence briefing given to Bush by Rummy. It looks awful, but the content is even creepier.






GQ says the reports prepared by Rumsfeld are reminiscent of medieval crusades/holy war-type imagery, very apocalyptic.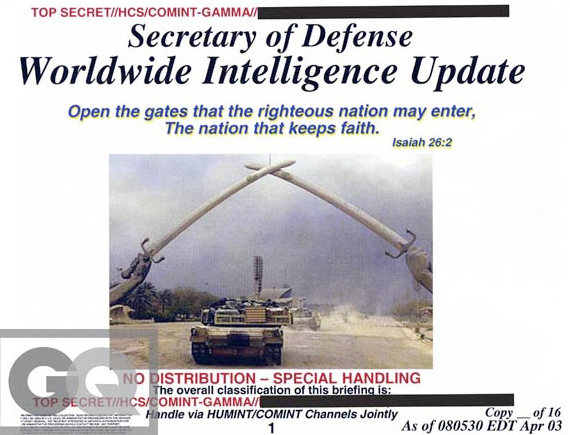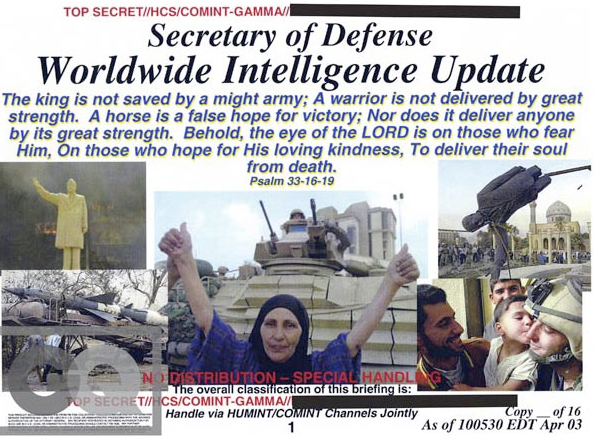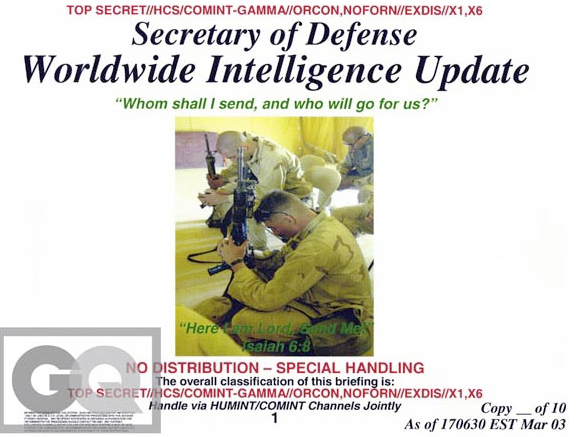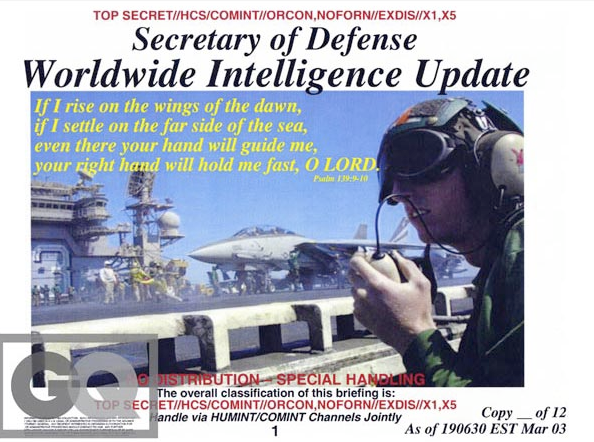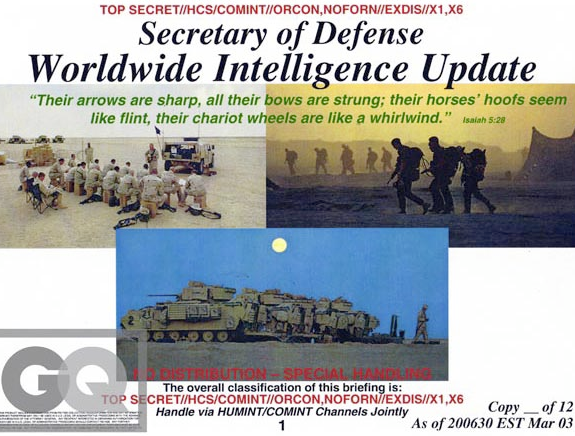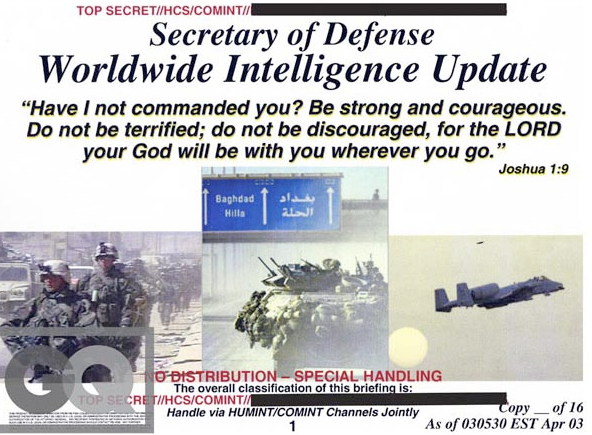 SOURCE