Also, what the hell re: this poster? I tried to find an appropriate image to go with this story, and this came up in Google images after I typed "sexual assault." It is a serious design made by some design students, apparently.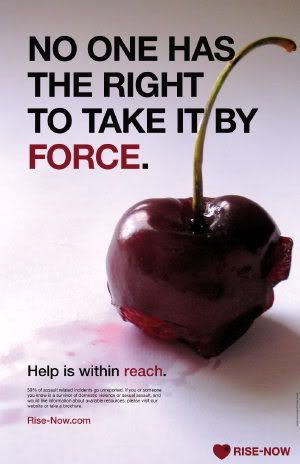 Bridgeport youth counselor faces sex assault charge

By Daniel Tepfer
Staff writer

Updated: 05/11/2009 11:15:50 PM EDT

TRUMBULL -- A former youth adviser at a Bridgeport church was arrested Monday after police said he sexually assaulted a 16-year-old Trumbull girl he was counseling about sexual abstinence.


Vernitt Hoheb, 31, of Barnum Terrace, Stratford, a youth adviser at Mount Aery Baptist Church in Bridgeport until the allegations against him were made, surrendered to police after being told there was a warrant for his arrest.

He was charged with second-degree sexual assault and released after posting $5,000 bond pending arraignment next Tuesday in Bridgeport Superior Court.

Hoheb supervised a youth group at the church called PLUG, or People Living Under God, police said.

The girl told officers that Hoheb sexually assaulted her in his car in the parking lot of a Trumbull gym where he had stopped while driving her home in March.

In an interview with police detectives, Hoheb allegedly said he had been counseling teenage girls, including the victim, on how to say "no" to sexual advances from adults.

"I wanted the girls to understand that no matter who it may be; the pastor, another adviser or myself, they should not be afraid to use the word no," police said Hoheb told them.

Hoheb also allegedly told police the girl had expressed interest in him, but he was determined to "nip it in the bud." Although Hoheb initially denied having sexual contact with the girl, police said he later admitted having sexual relations with her in his car.





SOURCE.

***EDIT: I just realized the acronym of this abstinence youth group is ... P.L.U.G. ....