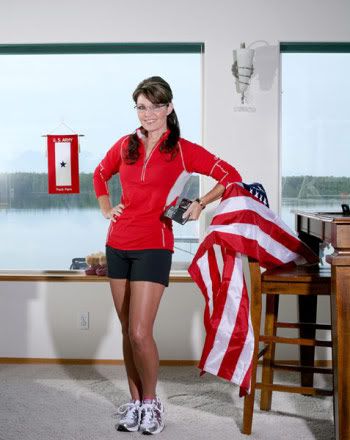 Palin faces questions as she exits Alaska politics

By MATTHEW DALY, Associated Press Writer
Sat Jul 25, 1:10 pm ET

[...]

Above all, Palin plans to continue speaking her mind on the social networking site Twitter.

"Ain't gonna shut my mouth / I know there's got to be a few hundred million more like me / just trying to keep it free," Palin said in a recent Tweet, quoting the song "Rollin'," by the country duo Big & Rich.

Such folksy offerings endear Palin to millions of fans, including more than 100,000 who follow her on Twitter. But are they enough to launch a political movement?

Political scientist Jerry McBeath said the answer isn't clear.

"In the context of 305 million Americans, 100,000 is not a lot of followers," he said.



(

Palin announces she has 'no plans'; conservatives hail strategy as 'brilliant'Collapse

)



Source.