Meghan McCain calls cops on suicidal Twitterer to keep him from becoming an hero.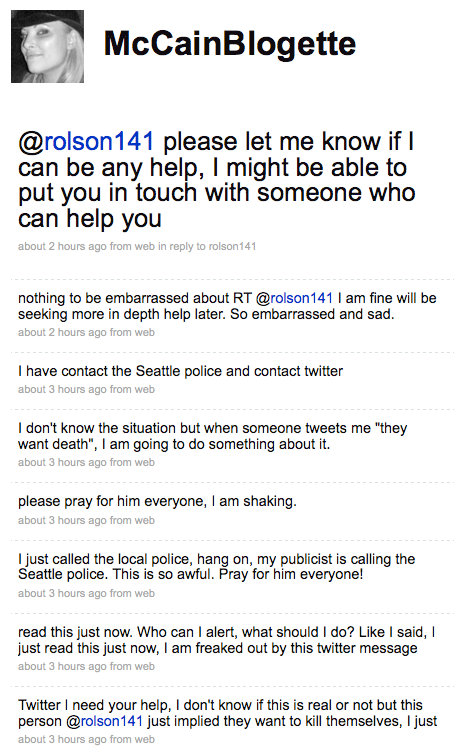 Meghan McCain Receives Twitter Suicide Threat
Monday July 27, 2009

Meghan McCain, DailyBeast.com writer and daughter of Sen. John McCain (R-Ariz.), has received a suicide threat from a Twitter follower.

A Seattle, Wash. man replied to McCain today, "please pray for me. SeriousLy please I want death. End it for. Me please."

McCain tweeted about eight hours later, acknowledging the man's prayer request and following up to say she had contacted law enforcement in Seattle.

On April 3, actress Demi Moore had a similar incident occur in which a woman threatened to kill herself on Twitter. She was later taken into custody.

Question of the Day: How would you deal with a Twitter suicide threat?
Source.