Locals stage protest over Crowley/Gates icident at Cambridge city hall...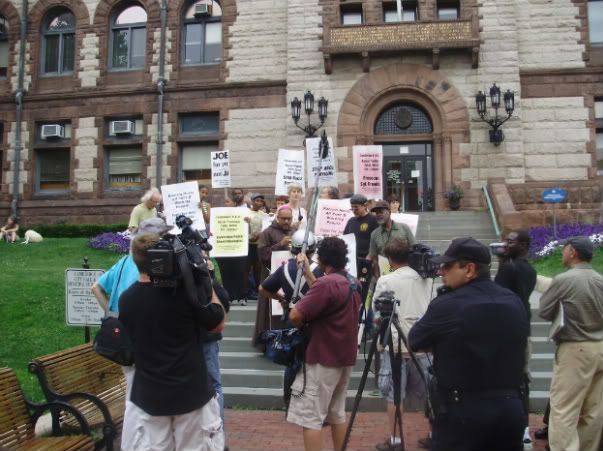 About 20 people showed up for the protest this evening. It was generated by the baptist church just across the street. Just to give you an idea how much energy the media is trying to inject into the situation, 3 local TV stations sent camera crews and NBC sent a network team to cover it. The keep telling the people the crowd together on the steps to make it seem like more of a crowd.(see under the cut)

Interesting enough I counted 10 Cambridge police there , they were circulating with people trying to be all friendly and talkative. One of them let me under the rope cause I said I was covering the event for ONTD . The folks didn't seem to know how to protest very well, when I walked back past the building just an hour later they were long gone.