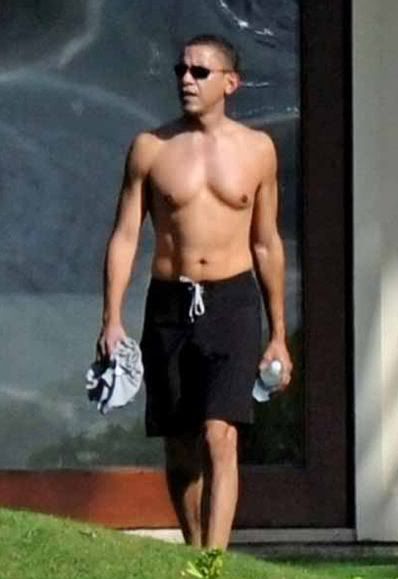 Obama to Lunch with Senate Democrats. All of Them.

President Obama will host the entire Senate Democratic caucus for lunch at the White House on Tuesday, in an effort to review the achievements of his first six months in office and build momentum for major initiatives whose fates are now in the hands of Congress.

Press Secretary Robert Gibbs said the president invited the caucus to discuss "what has been accomplished in the first six-and-a-half months of the administration, and to talk about our priorities," including the slowly recovering economy and proposals to revamp the health care system and encourage the use of renewable energy.
There may even be cake for dessert, seeing as Tuesday is the president's 48th birthday.
"Chuck E. Cheese was booked," Gibbs joked during the White House press briefing on Monday. But those fearing that the health-care debate will overshadow Obama's chance at celebration should not worry. The president got an early start on the festivities over the weekend at Camp David.
The meeting comes as Senate Democrats are growing increasingly weary of bipartisan health care reform negotiations being run by Senate Finance Committee Chair Max Baucus (D-Mont.). Sen. Charles Schumer on Monday said if the three Republicans and three Democrats on that committee who are negotiating can't reach an agreement by mid-September, Democrats are likely to end their attempts at getting broad GOP support for a bill.
And some Democrats have grumbled the president is not doing enough to back a government-run health insurance program, which some liberals view as an important step in any reform effort. Obama has said he backs such a public plan, but has not defined exactly what it should look like.
Obama administration officials are also likely to press the Senate to approve additional money for the "Cash for Clunkers" program. The House approved $2 billion to extend the program last week, but the Senate has not yet said what it will do, despite the program's popularity with auto dealers and some car buyers.

"The president will use it as an opportunity, as I am about to, to talk about the benefits of what that program has done," Gibbs said, adding: "It's good for dealers and auto manufacturers. You've seen Ford talk about their sales being up as a result of this program. It's good for our energy security and our environment."


ETA: The rundown of what he did at Camp David under the cut
For Obama, Blowing Out Candles Over a Working Lunch
By Cheryl W. Thompson
President Obama will celebrate his 48th birthday Tuesday by spending at least part of the day working.

Obama will have lunch with Senate Democrats at the White House, White House press secretary Robert Gibbs said Monday. They are likely to discuss health care, the economy, energy legislation and the "Cash for Clunkers" program.

"Chuck E. Cheese was booked," Gibbs joked during his daily White House press briefing.

Gibbs did not say how Obama would spend the remainder of his day.

Obama kicked off his birthday a few days early with a weekend trip to Camp David. Along with his wife, daughters and mother-in-law, he was joined Saturday by longtime Chicago pals Marty Nesbitt, chairman of the Chicago Housing Authority Board, and physician Eric Whitaker, along with several of the president's childhood friends from Hawaii, according to an administration official.

At his Maryland getaway, the president played basketball and bowled. Obama, who was chided during the campaign for his unimpressive bowling skills, bowled a 144 over the weekend, Gibbs said -- a marked improvement from the 37 and gutter balls Obama rolled as a presidential candidate in March 2008 in Altoona, Pa.

"I watched ..... the last four throws; three strikes and a nine," Gibbs said. "I told the president, 'Look, if you had done this in Pennsylvania, my life would have been a little easier.'."

This year's birthday celebration will almost certainly pale in comparison to last year's, when 850 people joined him at a fundraiser in Boston. Obama, a White Sox fan, was given a Boston Red Sox-themed Hawaiian shirt, and he later passed out slices of birthday cake to more than three dozen journalists traveling with him.

Second ETA: What the Birthers are doing to wish the Prez a happy birthday under the cut



LMFAO!! From HuffPo