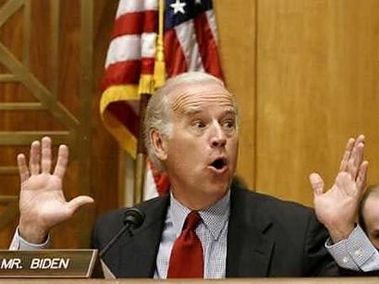 Biden Defends Federal Stimulus Program


WASHINGTON — The boss was away at Camp David. The battle over health care was set for next week. So it was left to Vice President Joseph R. Biden Jr. to protect the administration's other flank here Thursday with a strong defense of the federal stimulus program.

Arguing that the stimulus helped avert what some had feared would be a second Depression, Mr. Biden took on critics who call the stimulus a "grab bag" of too many programs. "It doesn't reflect a lack of design," Mr. Biden said in a speech at the Brookings Institution. "That was the design."

Mr. Biden said that the stimulus law was not a "single silver bullet" but rather "silver buckshot." He tried to dispel the notion that the $787 billion stimulus bill was essentially a giant public works program — which may have taken root when the administration billed it as the biggest investment in infrastructure since the creation of the Interstate highway system — by noting that the money was divided between tax cuts, aid to struggling states and to the unemployed, and only partly to infrastructure spending.


"A Gallup poll last month found 51 percent of Americans wished the government would have spent less to stimulate the economy. The same poll found 41 percent thought the stimulus package was helping the economy in the short term; 33 percent saw no effect, and 24 said it was making the economy worse."


"About $88 billion of the stimulus money has been spent so far mostly on aid program. An additional $62 billion has been paid out in tax cuts. The main cut has been a payroll credit for workers which was worth $8 a week for a single tax payer "

(a link to both the online version and the print version are below)


http://www.nytimes.com/2009/09/04/us/politics/04biden.html

http://www.nytimes.com/aponline/2009/09/03/us/politics/AP-US-Biden-Economy.html

-Also note that the CoE will present it's finding on the job creation and other data on the "Stimulus" Sept. 10th. September could be a big shit sandwich for the Obama adim.