Original posts: original , first update, second update , (final)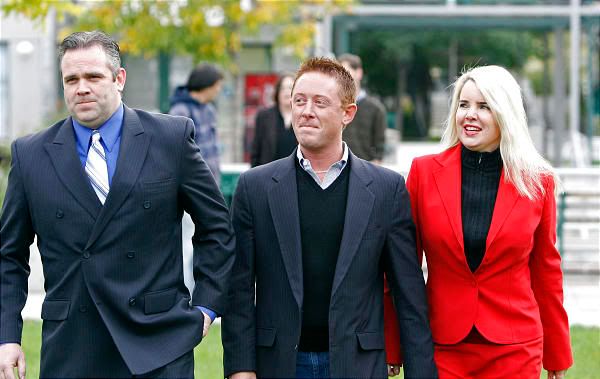 Attorney Roger Kraft, DJ Bell and Attorney Susanne Gustin

David James Bell and his attorneys held a press conference today to finally give DJ the chance to tell HIS side of the story.


So far the story that has been in the media (and the courtroom) is this:

- DJ took two children from the next door neighbors house during a 4th of July party
- he had them in his bedroom
- the mother came over, found the children and panicked
- the adults from next door came to DJ's house and beat him and his partner (they later denied this)

DJ's side of the story (which he finally got to tell today):

- He went next door during their party because he was looking for his lost cat, spoke with neighbors and had a drink
- He saw the children in the yard
- The children wandered over to his house and asked for juice
- Their mother came over and found them in his doorway, she attacked him and left
- The adults from next door came to DJ's house and beat him and his partner nearly to death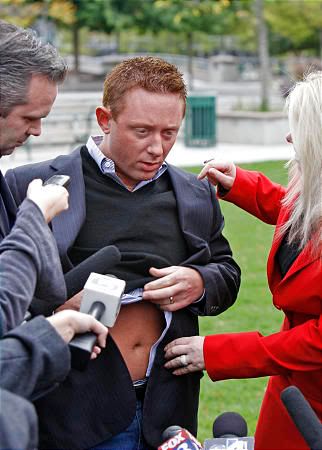 DJ showing some of his scars from the attack (with his attorneys)

Additional facts:

- the South Salt Lake police department conducted a "shoddy" and "unacceptable" investigation:
-- 4 eyewitnesses were not interviewed
-- the crime scene was never sealed off
-- minimal photographic and material evidence collected

- Police were originally called to the scene to investigate assault-- not kidnapping!
-- police had one of the adults who beat DJ in handcuffs and ready to be charged-- as soon as the children and alleged kidnapping was mentioned the officer released the assailant and arrested DJ
-- The original 911 call was another neighbor reporting a dead body on the street because the beating DJ received was so severe he was unconscious in front of the house

The good news:

DJ, Dan and their attorneys announced today that civil charges will be filed against their assailants and possibly the South Salt Lake police department.

I will keep you updated as these new cases develop...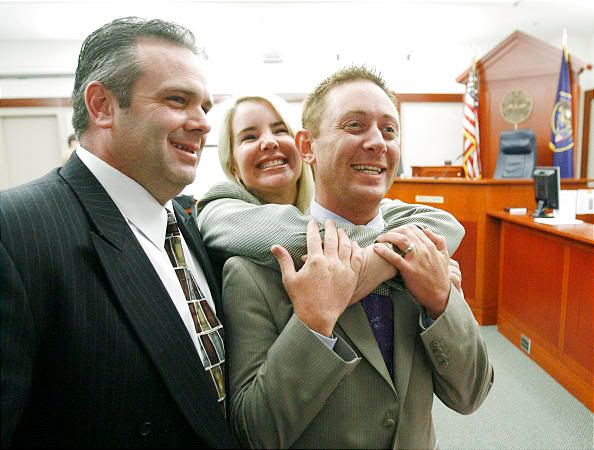 new links:

Salt Lake City Weekly
KSL channel 5 news
DJ and Dan's website
Deseret News