EQUALITY MARCH PICSPAM!



Me + my bitching eye makeup

Mmk on the metro platform these 3 17 year old negros came up to me, tryin to hit on me at first (ONE OF THEM SRSLY SAID, "MY FRIEND WANTS TO STICK IT IN YOU." WTF IS WRONG WITH SOME BOYS IN DC, I'M SERIOUSLY, PEOPLE ARE NOT THIS FORWARD IN LA) and then when they asked what I was doing with my poster I told them that I was going to a gay rights rally. They're all, "YOU'RE GAY?" Um, my sign CLEARLY said "This STRAIGHT black woman wants to know, 'why are we still protesting this crap in 2009?'"). They then proceeded to trash gay people, loud as all hell mind you, and were even like, "we bash gays down here, we're going to mess up the rally" (I'm like, lolz okay you try). Eventually they were pissing me off SO badly that I was like, "You know, you can go be an attention whore all you want, but stop talking to me and shut the fuck up."

The stupid didn't end there though, and on the crowded train this other ignorant ass negro is like, "U TOO PRETTY FOR DIS SHIT, GIRL." I was like, "that's your opinion." I was SO relieved to see some other guys who go to Howard later who were at the march ♥

Anyway, then I got out of the train station and the awesomesauce commenced. I even ended up running into this girl I met at a Sondre Lerche concert earlier last month and we hung`out with each other for the rest of the rally.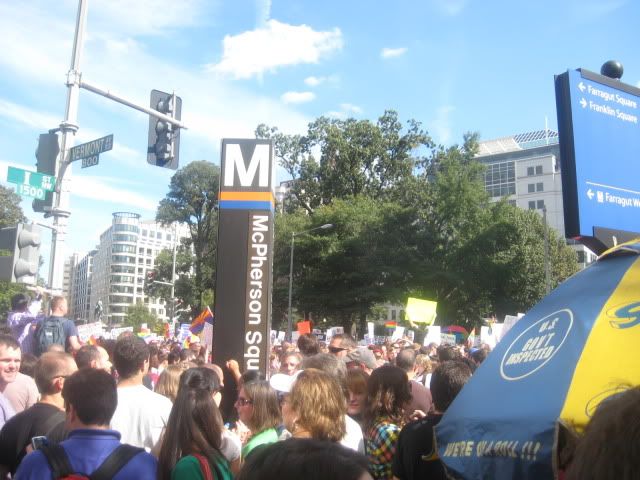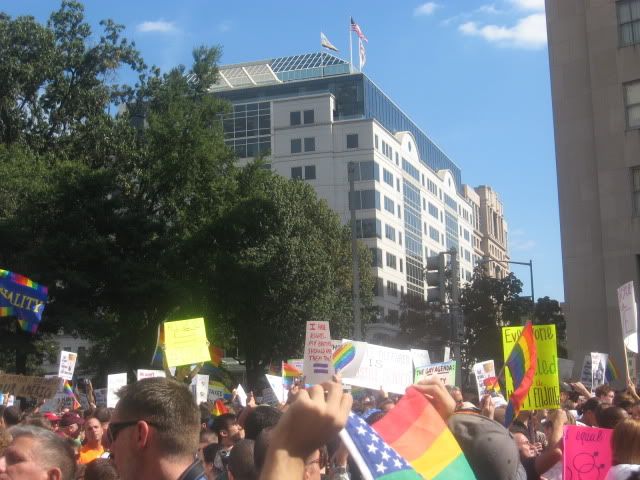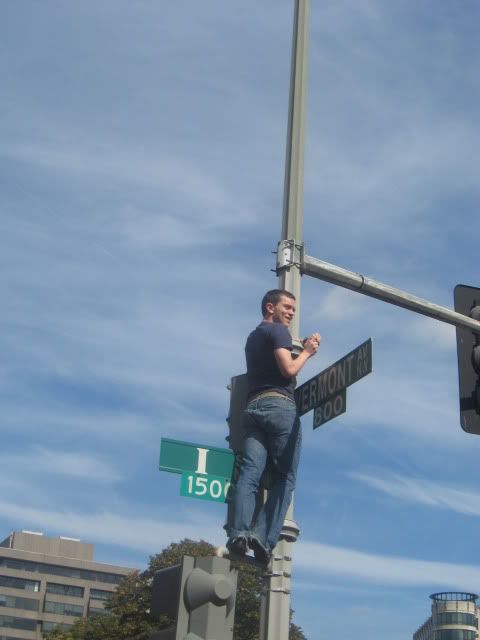 Lolz this guy must have been strong to get up there, srsly.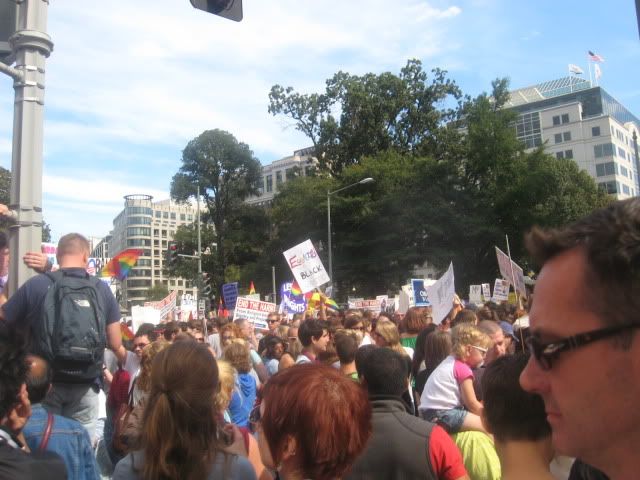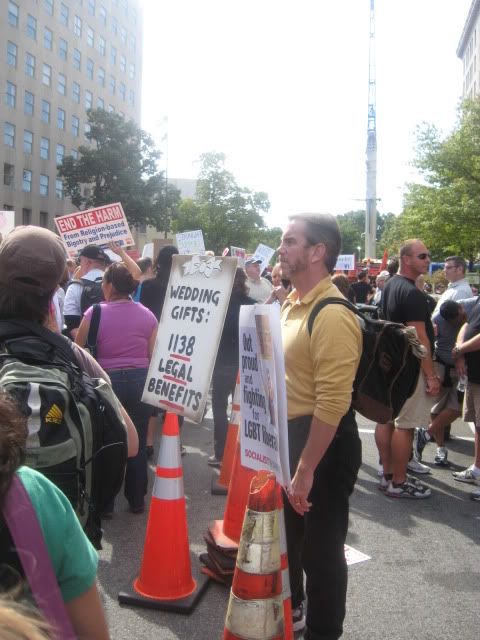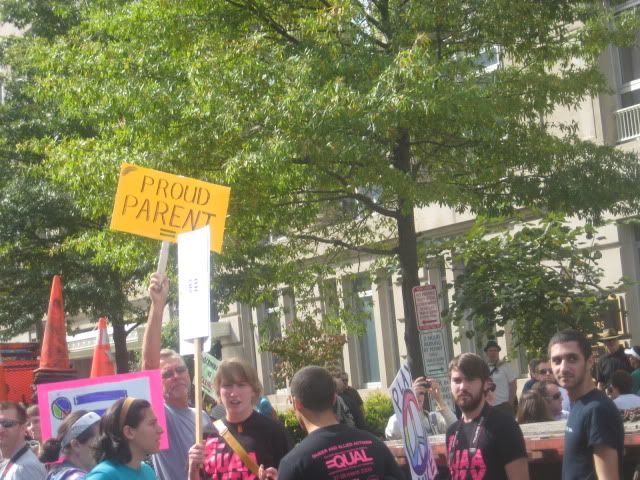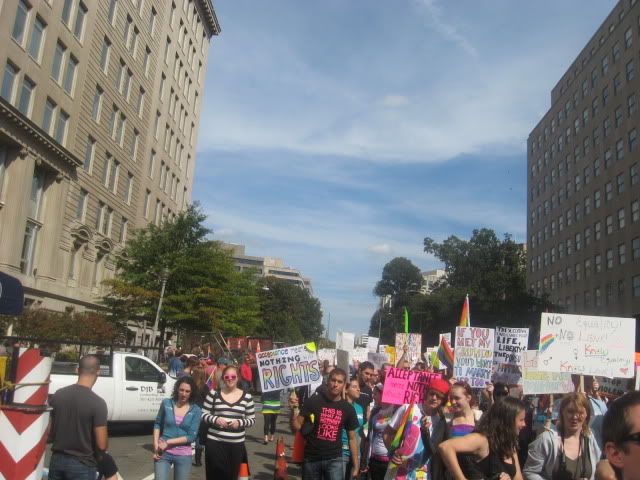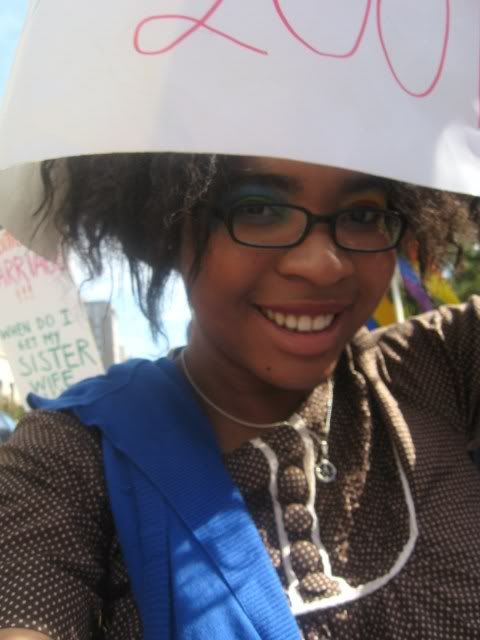 Moi again.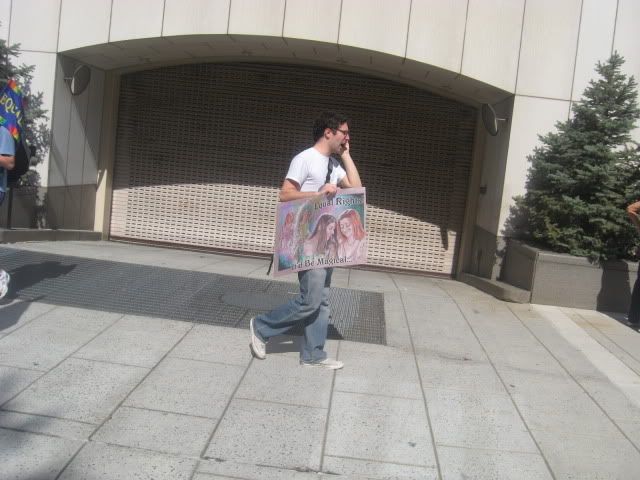 Lolz looked like Hermione/Ginny fan art tbh.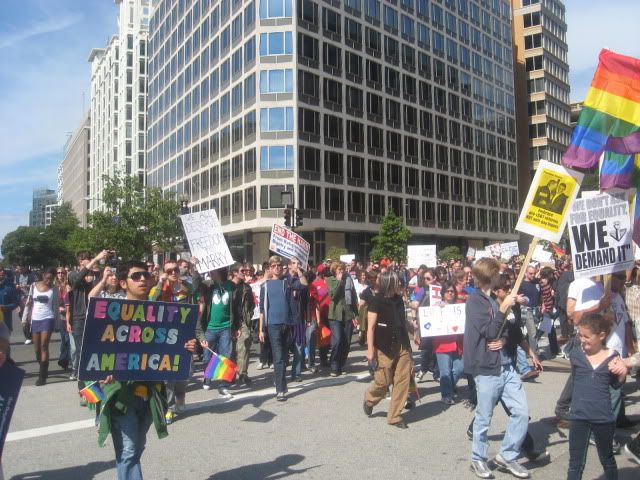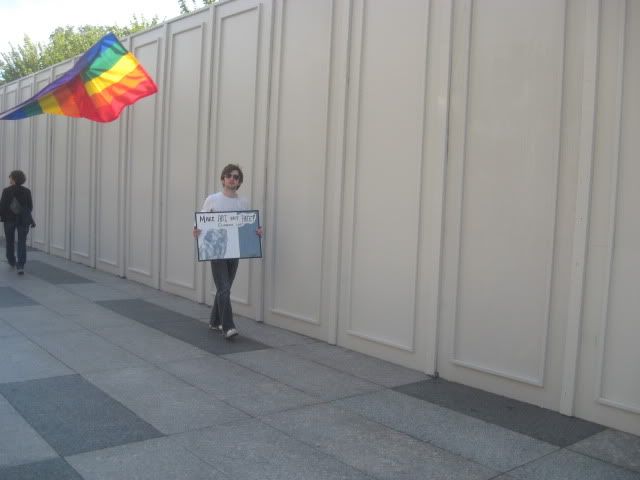 More artz.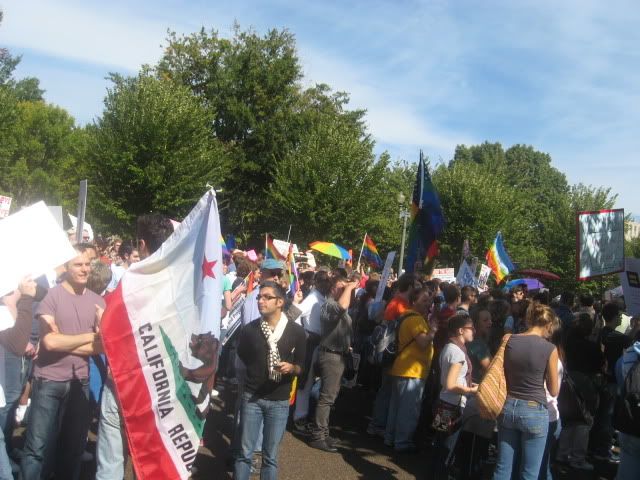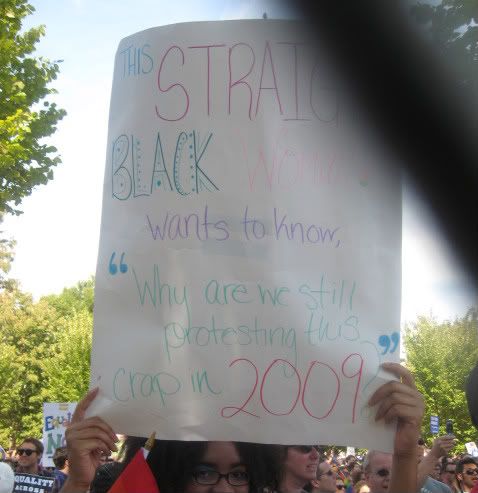 My sign.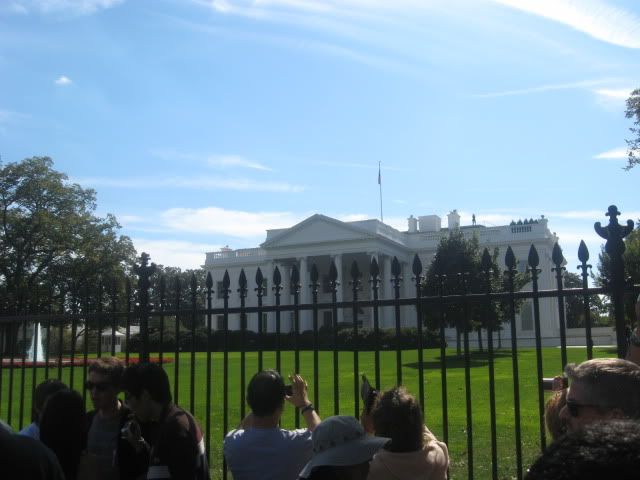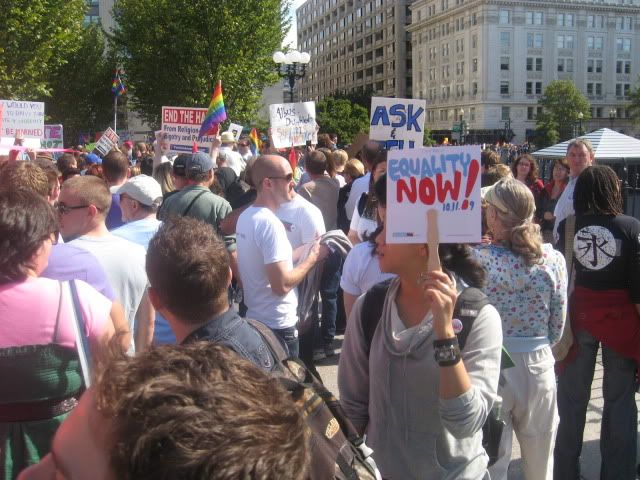 The now infamous "Albus Dumbledore Supports Gay Marriage" poster in the very center.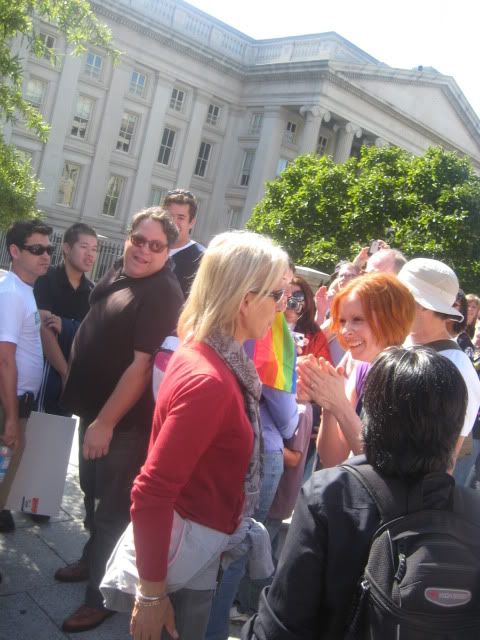 MIRANDA FROM SEX AND THE CITY OMG. Yeah that's pretty much what everybody said.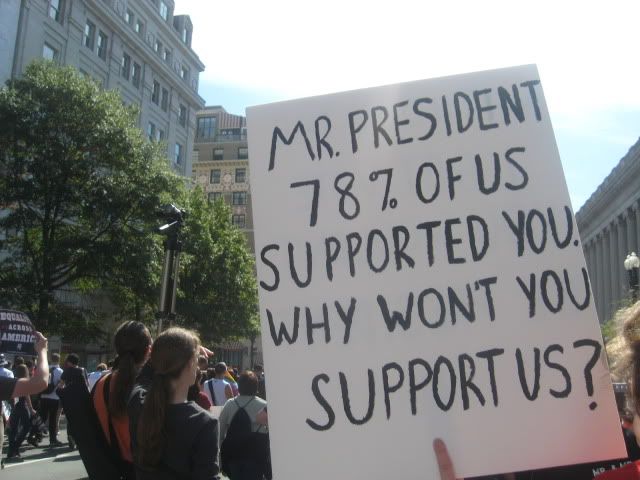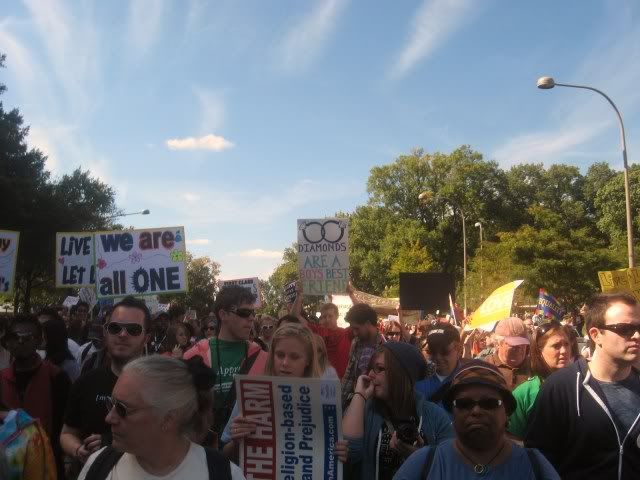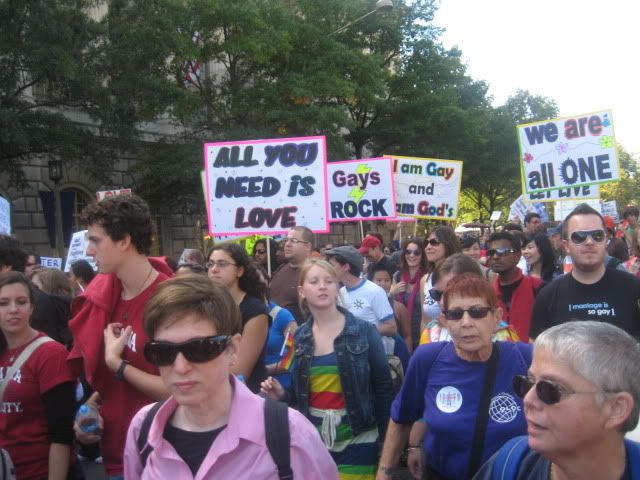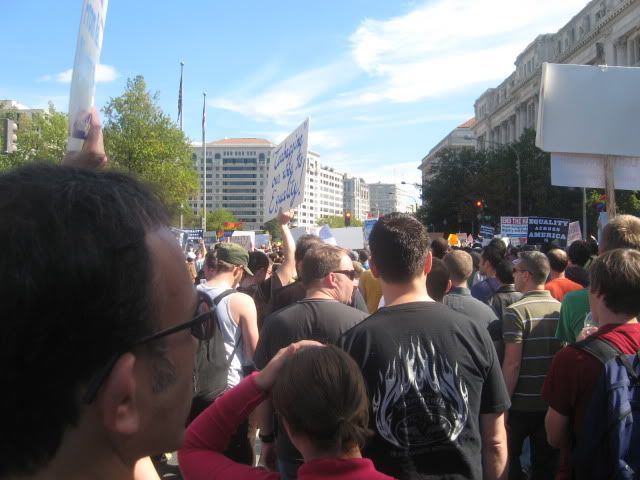 Lolz teabagging.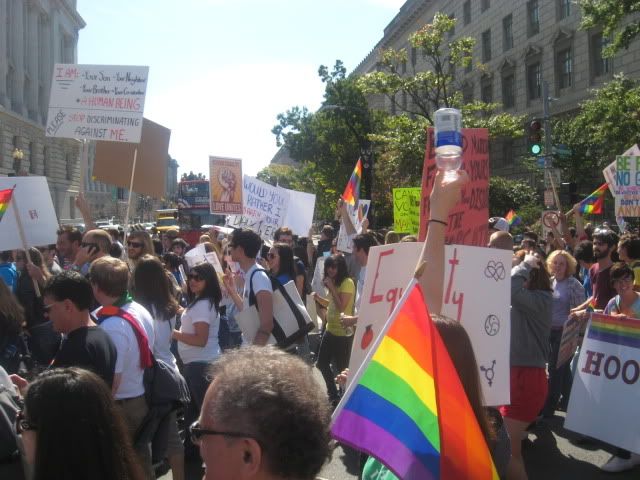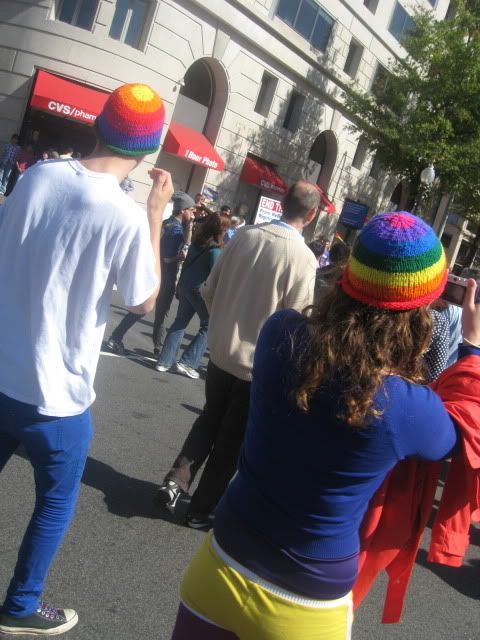 IDK I liked their outfits.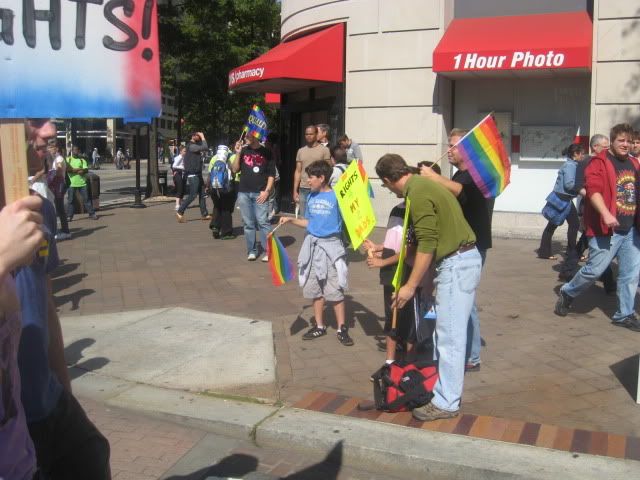 :(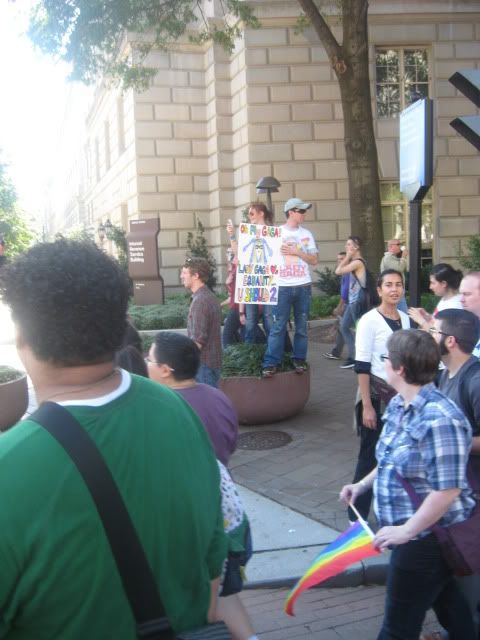 My friend and I were like, "now we have to see Lady Gaga". We also overheard these guys talking and one said, "So why do we like Lady Gaga all of a sudden?" His friend replied, "Madonna is getting too old and we need a new icon." Lolz confirms my Lady Gaga wants to be Madonna theory.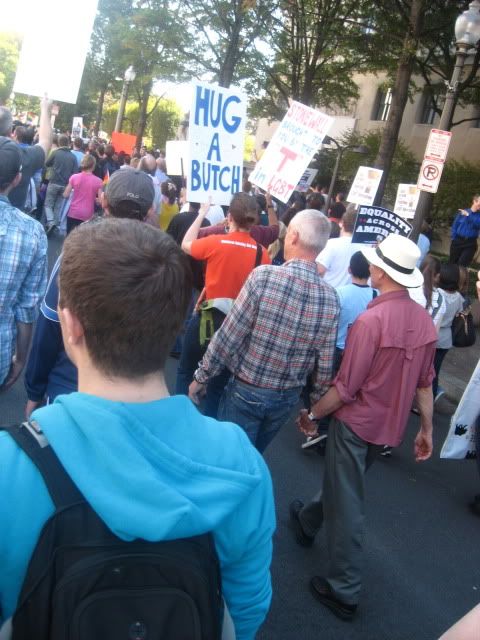 Supporters on the balcony of the news museum (I think?)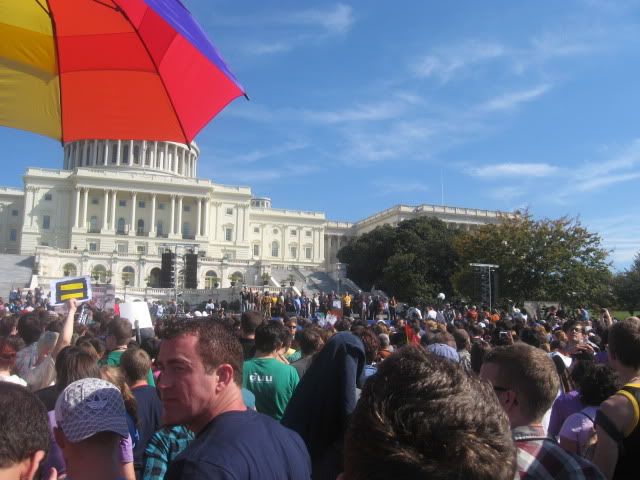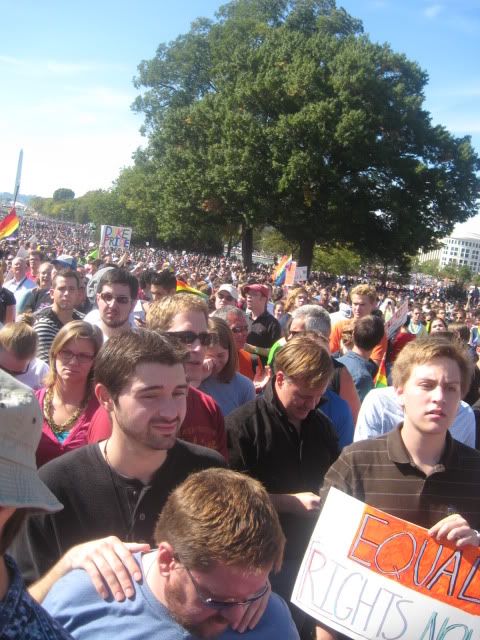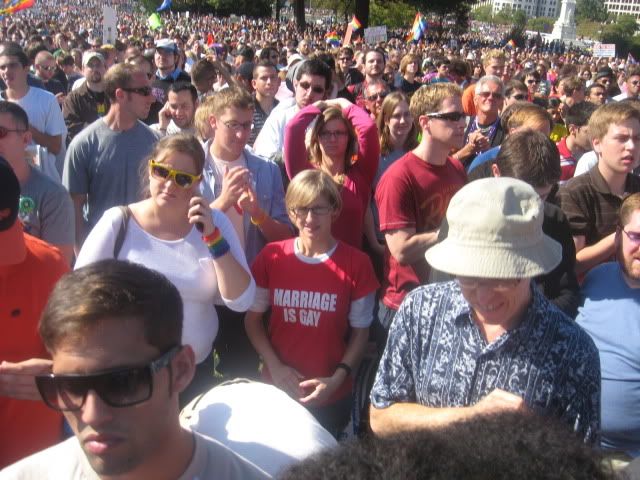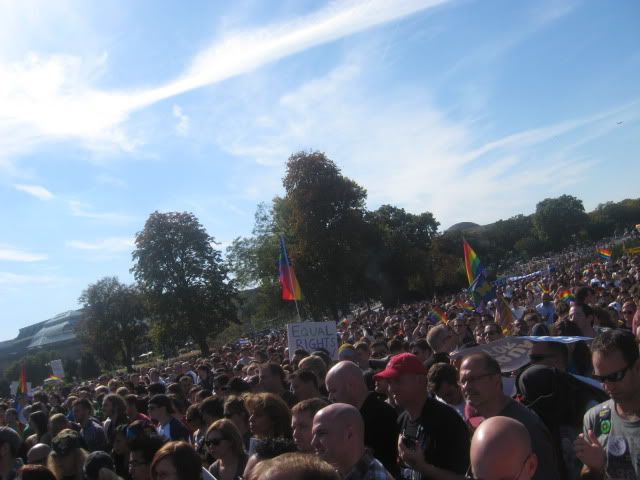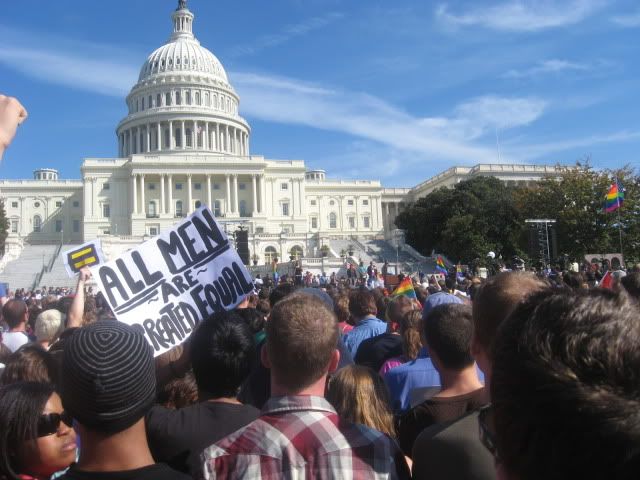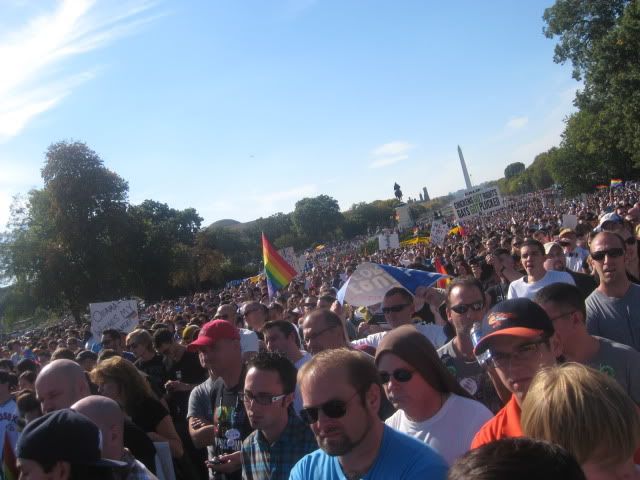 The crowd was EPIC.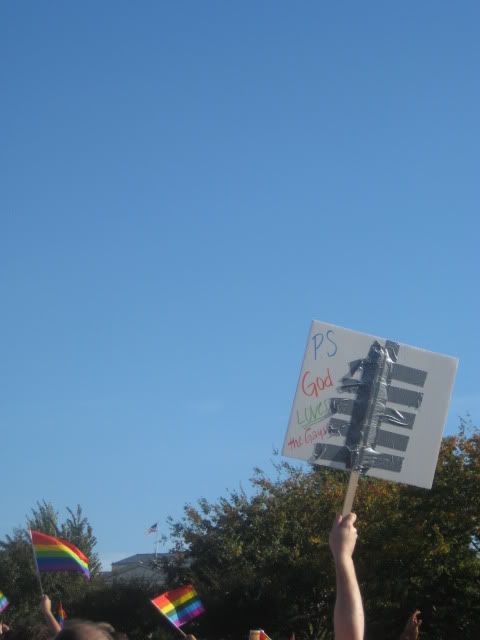 :3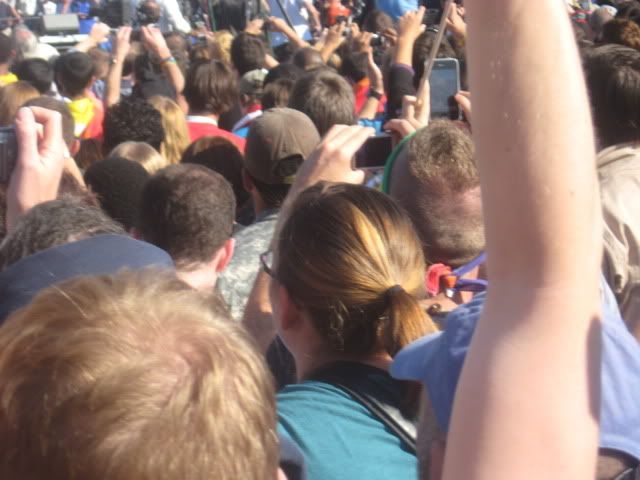 When Lady Gaga was on stage. It was so hard to get a photo over all these people AND I'M TALL.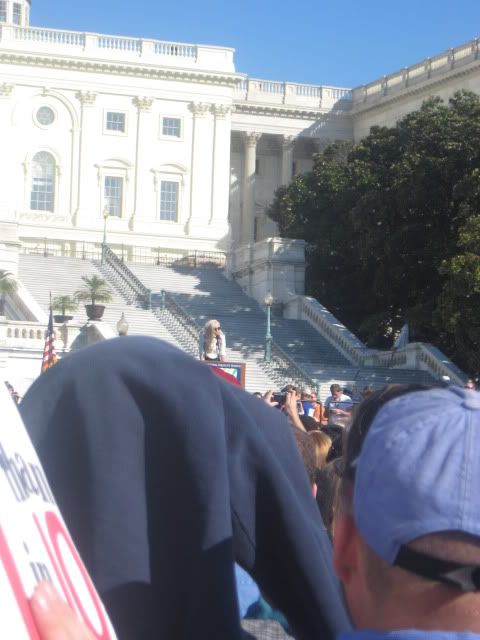 Miss Gaga herself.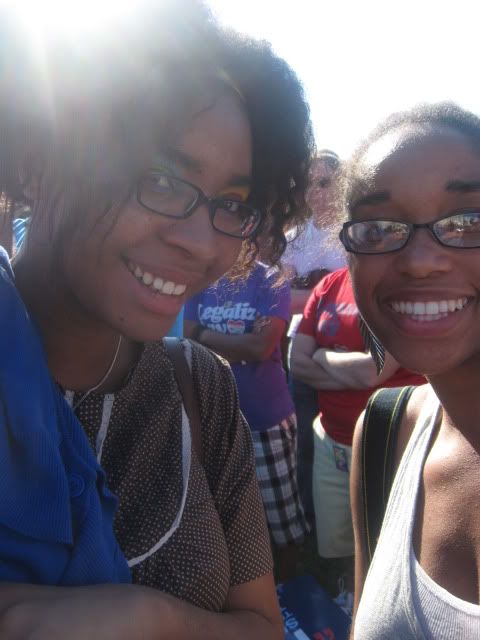 My friend and I :3 She had a Lipstick Lesbian pin XP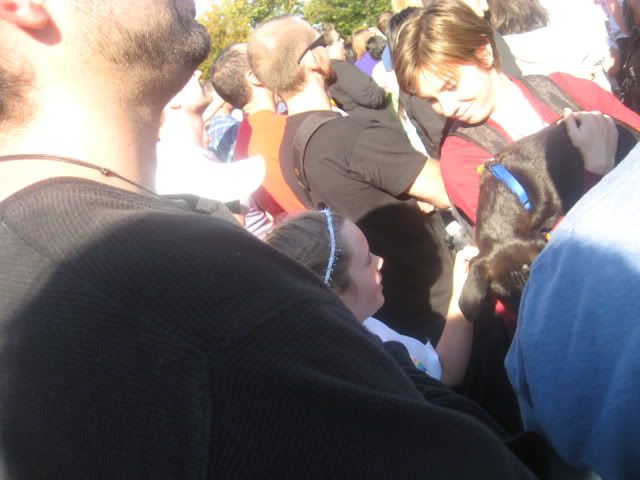 IDK there were a lot of cute dogs there.

Towards the end...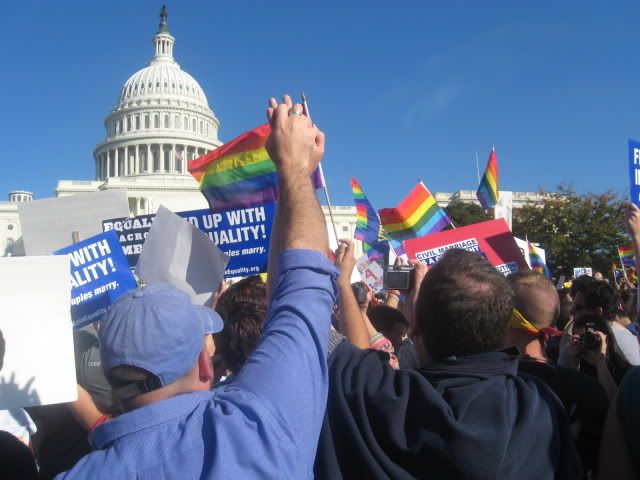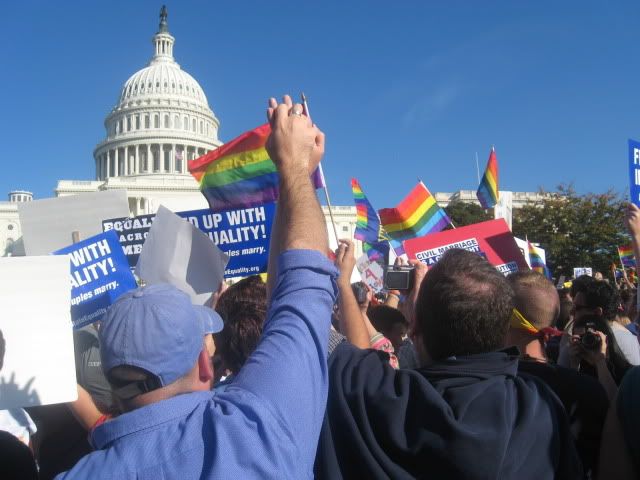 There were tons of great speakers, but the most memorable for me personally is when the NAACP guy spoke as well as this Jamaican poet. She was powerful as HELL. AND DID YOU KNOW THAT DAVE KOZ WAS GAY? I sure didn't, I gotta tell my mom, I know that for sure. The English woman who was singing with him botched half of America the beautiful. I cringed about 10 times. God, it's not THAT hard to learn!

ANYWAY, it was a great day, great speakers, great everything, and I did a lot of walking which never hurts. :)

IS THERE ANY OFFICIAL NUMBER OF HOW MANY PEOPLE WERE THERE?