EQUALITY MARCH PICSPAM!
Me + my bitching eye makeup
(
Brief story, lulzy photos, Miranda from Sex and the City, great posters (including the Dumbledore one), etc etc etc
Collapse
)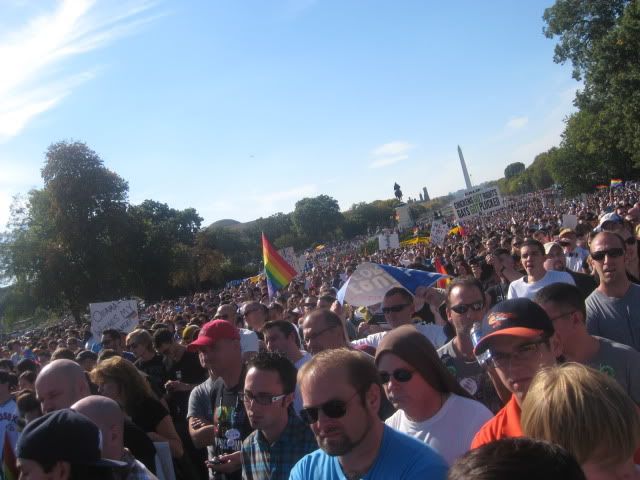 The crowd was EPIC.



(

SOME MOAR + LADY GAGACollapse

)



There were tons of great speakers, but the most memorable for me personally is when the NAACP guy spoke as well as this Jamaican poet. She was powerful as HELL. AND DID YOU KNOW THAT DAVE KOZ WAS GAY? I sure didn't, I gotta tell my mom, I know that for sure. The English woman who was singing with him botched half of America the beautiful. I cringed about 10 times. God, it's not THAT hard to learn!

ANYWAY, it was a great day, great speakers, great everything, and I did a lot of walking which never hurts. :)

IS THERE ANY OFFICIAL NUMBER OF HOW MANY PEOPLE WERE THERE?