Who Will Be Person of the Year for 2009?

Take a look at the candidates and give them your rating — though TIME's editors reserve the right to disagree


Angela Merkel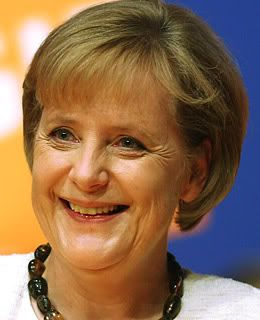 Pro: Her re-election as German Chancellor in November solidified her position as one of Europe's most influential leaders.

Con: She presides over a messy coalition, the German economy remains sluggish and German military actions in Afghanistan have come under fire at home and abroad.


Barack Obama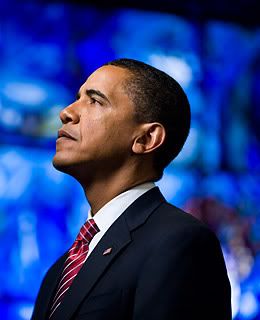 Pro: In his first year as President, he won passage of a $787 stimulus bill and closed in on legislation to expand health care coverage. He won the Nobel Peace Prize too.

Con: Unemployment hit 10%. The war in Afghanistan worsened. And the guy can't win everything.


Ben Bernanke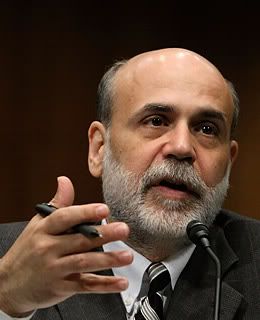 Pro: The Federal Reserve chief, a coolheaded, scholarly expert on the Great Depression, was the right man at the right time to tackle the financial meltdown, moving quickly to make trillions of dollars in credit available, calming the markets and helping avert an economic disaster.

Con: May have exacerbated the crisis by letting Lehman Brothers fail. And is it too much to ask for a little charisma?


Iran Protesters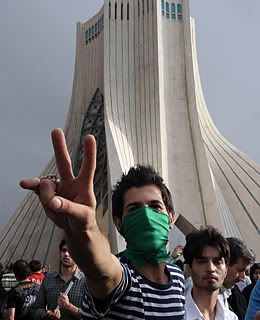 Pro: For several weeks over the summer, the hordes of Iranians clogging the streets to oppose an apparently rigged presidential election gripped much of the world. Their courage and determination in the face of a brutal government crackdown demonstrated the depth of their willingness to fight for what they believed in. The death of protester Neda Agha-Soltan became a tragic symbol for the movement, showing just how far the ruling regime of Supreme Leader Khamenei and President Ahmadinejad would go to keep its grip on power.

Con: In the end, any hopes that the protests would usher in a flowering of Iranian democracy were shattered by the violent reprisals. And as time went on, it became clear that opposition movement leaders like Mir-Hossein Mousavi were not seeking a clean break with the Islamic Republic, as many Western observers had hoped.


Olympia Snowe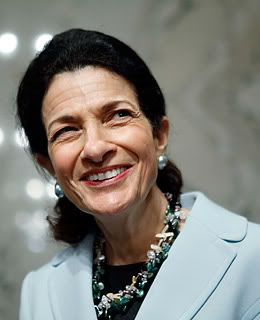 Pro: As the only Republican in the Senate open to dealmaking on health care (casting the sole GOP vote in favor of the Finance Committee bill), she has probably wielded more power over the shape of health reform than anyone else in the country.

Con: The Maine Senator may see her clout wane as the bill continues to run the gauntlet in the House and Senate.


Somali Pirates



Pro: In a sudden new threat to the security of world shipping, pirates conducted more than 300 attacks on ships off the coast of Somalia this year, including the Maersk Alabama, a U.S. cargo ship, in April.

Con: Three of the pirates who hijacked the Maersk Alabama were killed by U.S. Navy snipers, who rescued the ship's captain.


Stanley McChrystal



Pro: The top commander in Afghanistan has transformed America's military strategy there by emphasizing counterinsurgency tactics and successfully lobbying for more troops.

Con: The Taliban have continued to gain strength on his watch. And the general irritated some Administration officials by publicly calling for a troop increase before the President had made a decision.


Steve Jobs



Pro: Named CEO of the Decade by Fortune in November, Jobs has continued to show the rest of the consumer technology world how it's done. His iPhone App Store surpassed 1 billion downloads, proving that people will still pay for certain kinds of content, and a new version of the iPhone and its software kept improving on the original.

Con: Jobs spent the first six months of the year away from the daily management of Apple to deal with his health problems, including undergoing a successful liver transplant. While consumers continue to snap up the iPhone and its apps, more and more customers in major cities are griping about the poor wireless coverage that comes with it from AT&T. What's more, new rival smartphones like the Google Android devices and Palm Pre have started to give discerning techies a reason to at least consider switching from the iPhone.


Timothy Geithner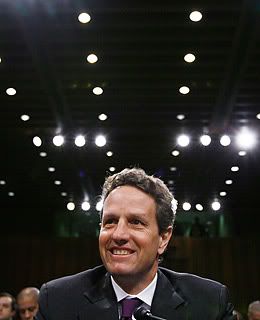 Pro: After a shaky start over $35,000 in unpaid taxes, the new Treasury Secretary has emerged as a key, powerful player in the Obama Administration's efforts to stablize the financial markets and the broader economy. He helped push a $787 billion stimulus plan that most economists credit with staving off a deeper recession and is the point man for the White House's push to strengthen financial regulation.

Con: The former head of the New York Federal Reserve has appeared at times to be too cozy with his former neighbors on Wall Street. He oversaw a bank bailout that critics say was too generous to the fat cats who caused the financial crisis in the first place, and he allowed AIG to keep paying big bonuses to its traders. He also oversaw the bailout of Detroit's ailing auto industry, and the Administration's stimulus plan hasn't stopped the unemployment rate from hitting double digits.


Usain Bolt



Pro: At this year's World Championships, Bolt somehow topped his awe-inspiring performance at the Beijing Olympics. He ran the 100-m in 9.58 seconds and the 200-m in 19.19 seconds, breaking his own world records in each sprint and keeping track and field in the sports spotlight. In the wake of his latest achievements, scientists wondered if he'd pushed the limit of human athletic performance.

Con: Track and field is still essentially a fringe sport. Plus, given track's sordid steroid history, it's impossible for many observers not to wonder if performance-enhancing drugs had a role in his record-breaking dashes.


As of 3:14am CST this is the rankings:
Rank Name Avg. Rating Total Votes
1. Iran Protesters 91 - 72,822
2. Barack Obama 55 - 24,792
3. Steve Jobs 55 - 19,711
4. Stanley McChrystal 43 - 15,208
5. Usain Bolt 42 - 15,802
6. Angela Merkel 38 - 16,822
7. Olympia Snowe 32 - 15,965
8. Tim Geithner 32 - 13,877
10. Somali Pirates 23 - 15,801

There is a movement to get Iran Protesters named Time's Person of the Year 2009. I happen to agree. They need this. It will help shine the public's interest onto their situation once more.

@Iran_Translator/Josh Shahryar started up on a Cause on FB 'Iran Protester' For Time's Person of the Year

You vote by sliding the gigamagaget above the top of their pictures in indication of how important their influence was on 2009.

So who do you think should win and why?