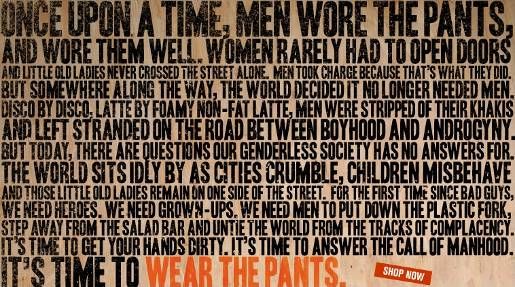 Life is hard for men, now. Their masculinity has been taken away, apparently, since women got equal rights and all. Women are - *gasp* - equal! Can decide what they want to do! The horror!

Dockers introduces new campaign: Real Men Wear the Pants.

And if that doesn't make you angry enough, check out some of the comments on the facebook page.

I'm sorry, I missed the memo where we went back to the 1950s. I thought this was 2010.