Verizon Terminating Copyright Infringers' Internet Access
•By David Kravets
•January 20, 2010 |
•3:33 pm |
•Categories: Digital Millennium Copyright Act, RIAA Litigation, intellectual property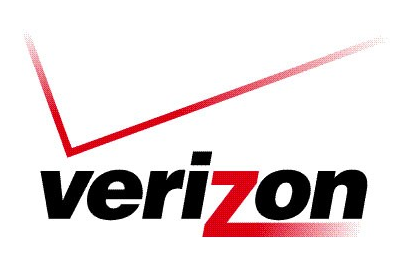 Verizon is terminating internet service to an unknown number of repeat copyright scofflaws, a year after suggesting it was not adopting a so-called graduated-response policy.

While it was not immediately clear whether other internet service providers were following suit, the move comes as the Recording Industry Association of America and the Motion Picture Association of America are lobbying ISPs and Congress to support terminating internet access for repeat, online copyright offenders.

All the while, the United States has been privately lobbying the European Union to "encourage" so-called three strikes policies, according to leaked documents surrounding a proposed international intellectual property accord.

Verizon was not immediately prepared to comment in detail on the developments, first reported by CNET, or to detail how many of its more than 8 million broadband subscribers it has terminated — although CNET said the number was "small." The RIAA declined comment.

"We reserve the right to do that," Verizon spokeswoman Bobbi Henson said in a telephone interview regarding the terminations.

The RIAA announced a year ago it was ending its litigation campaign against individual file sharers, about 30,000 lawsuits in all. Instead, the music industry's lobbying and litigation arm said it would rely on a series of accords it had reached with "leading" internet service providers, in which ISPs have agreed "on principle" to shut off internet access to customers the RIAA catches file sharing repeatedly.

At that time, in a Jan. 5, 2009 interview, Verizon spokeswoman Ellen Yu said that, in reference to the RIAA announcement: "We are not working with them on this."

Cara Duckworth, an RIAA spokeswoman, said the same day that "We have an agreement on principle with several leading ISPs but not all, and the agreement on principle is confidential."

Other than Verizon, none of the leading ISPs have acknowledged practicing what the content industry is calling "graduated response." Under Verizon's plan, the ISP notifies customers that unlawful file sharing allegedly is taking place on their accounts — file sharing discovered by the RIAA or other intellectual property holders who actively police networks and IP addresses. Internet service could be terminated perhaps after as many as three warnings.

---



Obama Supports $675K File Sharing Verdict
•By David Kravets
•January 20, 2010 |
•1:22 pm |
•Categories: RIAA Litigation, intellectual property





The Obama administration is backing $675,000 in damages a Massachusetts student must pay the Recording Industry Association of America for file sharing 30 songs.

The Justice Department, where President Barack Obama has tapped five former RIAA lawyers to serve, said copyright infringement "creates a public harm that Congress determined must be deterred."

The administration's court filing Tuesday is the latest in the case of Joel Tenenbaum, a Boston University graduate student who was the nation's second defendant to go to trial against the RIAA on file sharing charges. Most of the 30,000 civil cases the music industry has brought have settled out of court.

After the July verdict in a Boston federal court, Tenenbaum's defense team mounted a legal challenge, saying the damages were unconstitutional because they were disproportionate to the harm the industry suffered. The Copyright Act allows fines ranging from $750 to $150,000 per infringement, all at a judge or jury's discretion.

"The current damages range provides compensation for copyright owners because, inter alia, there exist situations in which actual damages are hard to quantify," the Justice Department wrote. "Furthermore, in establishing the range, Congress took into account the need to deter the millions of users of new media from infringing copyrights in an environment where many violators believe they will go unnoticed."

Among other things, Tenenbaum's legal team wants the damages reduced to $750 per song.

The Obama administration and the Bush administration have supported file sharing damages of up to $150,000 per track. The Justice Department often weighs into cases when the constitutionality of laws are at issue, as copyright attorney Ben Sheffner notes.

U.S. District Judge Nancy Gertner did not indicate when she would rule in Tenenbaum's case.

The only other file sharer to go to trial against the RIAA was Jammie Thomas-Rasset. The RIAA won a whopping $1.92 million verdict against the Minnesota woman this summer for sharing 24 songs on Kazaa.

A similar motion to set aside that verdict is pending.