Westboro Baptist Church Protests Stir Strong Emotions
Anti-Gay Protest Sparks Counter-Protest

This is kind of a personal story, but I thought it would be cool to share for Friday.
Today, around six people from Westboro Baptist Church came to Virginia Tech campus (Blacksburg, Virginia) to protest the death of a girl named Morgan Harrington. (Aside from that, another member of said church went to West Virginia to protest the mining explosion. That's... probably not such a good idea.)

I ended up getting there late but I did want to share a little bit with everyone. This is fairly image heavy.

Again, I got late so I think a lot of the protestors ended up moving on without me, as I was in a later group. But we started out at what is now the graduate center and moved to Main Street in small groups.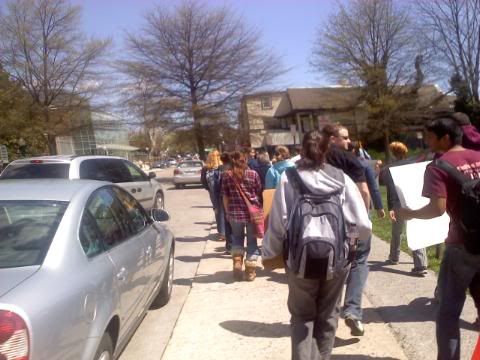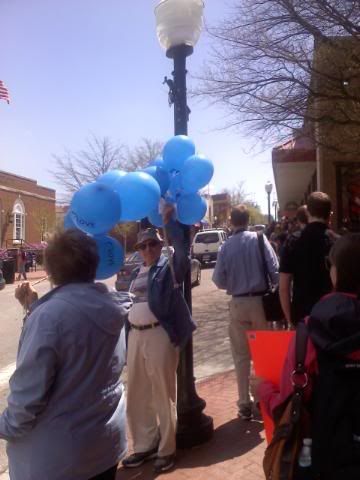 We ended up on Main Street, which was very packed - three corners and it was noisy too. People would drive by and honk their horns, which would lead to the counter-protestors being louder and more enthusiastic, which would lead to more honking of horns... so on and so on. They also did a few Hokie cheers and shouted "Morgan!!" (and I did a bad, bad faux pas by not recognizing her... I am not a VT student mind you so I flaked out!)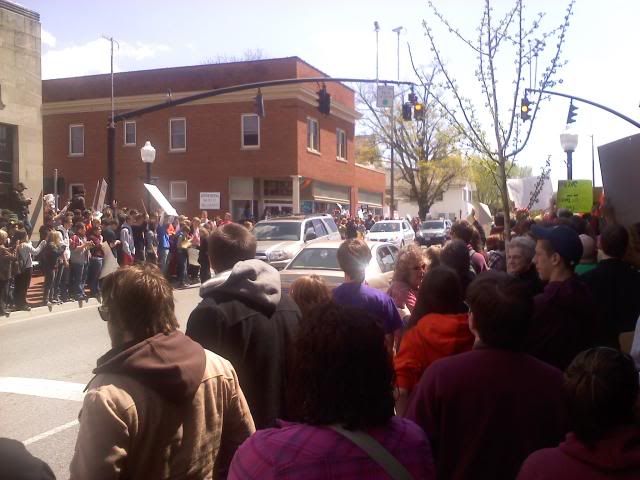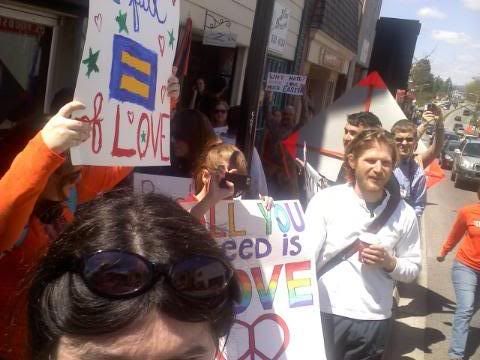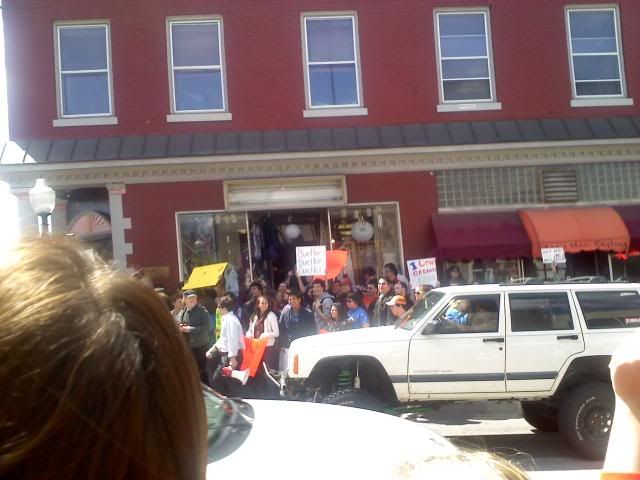 (The white sign says "Bueller... Bueller... Bueller...")

Here are a few of my favorites. I didn't get a good picture but the "Adama Hates Cylons" sign had Doug Loves Beets on the other side. The guy beside him had "I'm angry about something! I.... think." and on the other side the Call of Cthulu from HP Lovecraft.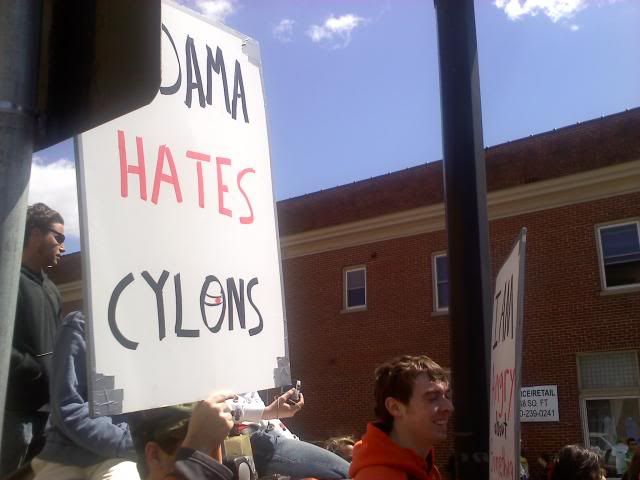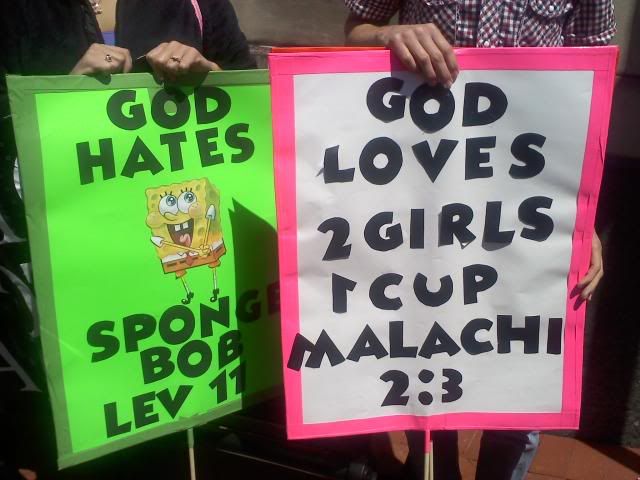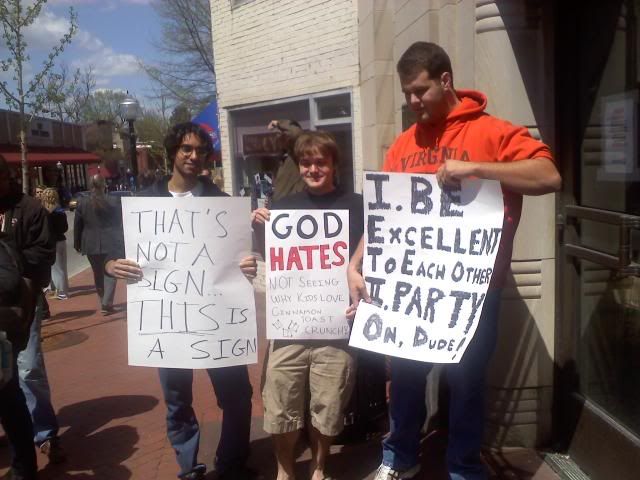 Oh! And finally, here is my sign. I got a lot of smiles about it and one hug. Also someone shouted "DOWN WITH SHELLFISH!!" But I love seafood...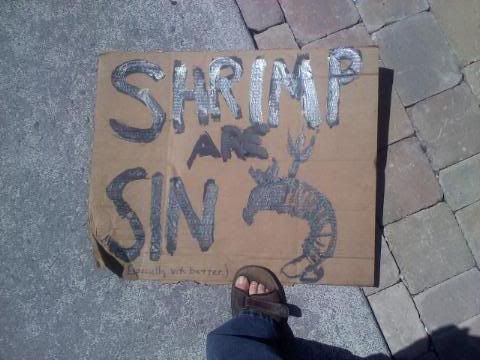 eta: oh gracious I forgot my favorite...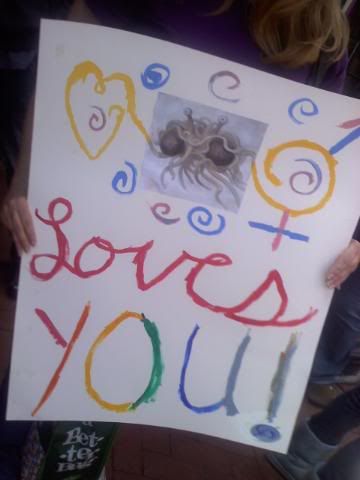 There are more pictures here. I am waiting to see what shows upon Facebook.

Hope this brightened your Friday. :)