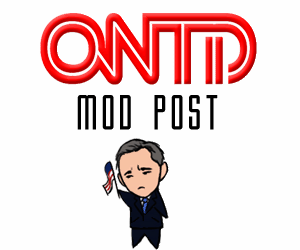 1) TAG YOUR SHIT!

We have many tags available to suit all of your needs. Mandatory tagging allows everyone to find old articles and to check to see what has been posted before. Every post from now on must have at least one tag. Posts without tags will be deleted. If you don't know which tags are appropriate for your post, ask the mods and we will be happy to assist you.

2) As a result of reviewing the responses to the 2010 ONTD_P Census, we have decided to crack down on "horrid crime of the week" posts. Crime posts without significant national/international importance or clear ties to political issues will be rejected!
ontd_crime will be more than happy to accept WTF-style crime stories.


Carry on, ONTD_P!