The morning's front pages have come out. I give you, The Sun: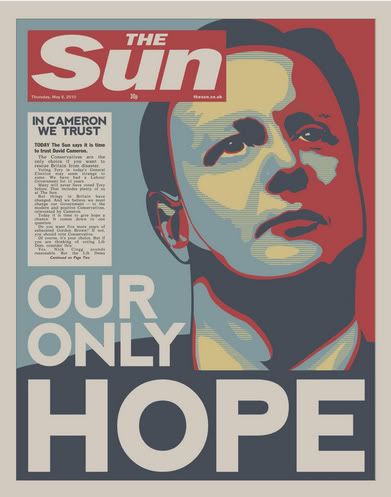 *facepalm*

Never have the words "OH NO YOU DIDN'T" been said by so many to so few.

(I am already preparing to edit this post as I predict some more epic election fail in the hours to come.)

Source.

Mods, I get that something this stupid looks fake. That's how shit The Sun is.