61 yr old Ex-Gay activist, gay-prostitute soliciting, anti-gay adoption Doctor (and adoptive father himself) is totally

NOT GAY

.


In a letter written to the Miami Herald's LGBT issues blogger, Steve Rothaus, Dr. George Rekers is threatening a lawsuit against the Miami New Times for calling him a homosexual. According to Rekers, rentboy Jo-Vanni Roman (AKA LUCIEN) called him today begging to him to tell the world that he was not hired to be a prostitute. Rekers says:

If today's news story in the Miami New Times is accurate, I have been advised to retain the services of a defamation attorney in this matter, because the fact is that I am not gay and never have been. My travel assistant called me this afternoon earnestly asking me to clarify on my website that he worked for me as a travel companion and not as a prostitute. I completely agreed with my travel assistant that it is absolutely true that I hired him and he worked for me as a travel companion and not as a prostitute. I also read to him the first sentence that has been posted on my website for several days that says, "A recent article in an alternative newspaper cleverly gave false impressions of inappropriate behavior because of its misleading innuendo, incorrectly implying that Professor George Rekers used the Rentboy website to hire a prostitute to hire a prostitute to accompany him on a recent trip."

UPDATE: In a separate Miami Herald story, Jo-Vanni supports Rekers' version of events. Note that this interview was made yesterday, before today's Miami New Times story in which Jo-Vanni made the anus long-stroking claim.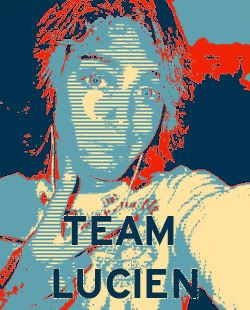 Colbert
Reker's website
Source
Reaction Gif
A photo of a kitten
Rentboy.com
(pt.1, pt. 2, pt.3)