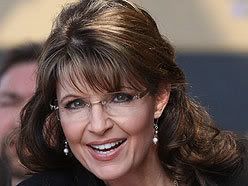 I'm not going to use the wtf pancake palin pic out there, because I liked that original bunny (RIP pancake bunny), she's wtf enough on her own.

canoe news

"Acts of monstrous criminality stand on their own. They begin and end with the criminals who commit them," the conservative Tea Party favourite and former Alaska governor said in her first major response to critics.

"Especially within hours of a tragedy unfolding, journalists and pundits should not manufacture a blood libel that serves only to incite the very hatred and violence they purport to condemn. That is reprehensible."



Dude, I'm so not missing Jon Stewart tonight.