Critics silenced as transgendered Calgarian wins breast implant contest
9:32 am - 07/21/2011
Three-quarters of votes were in her favour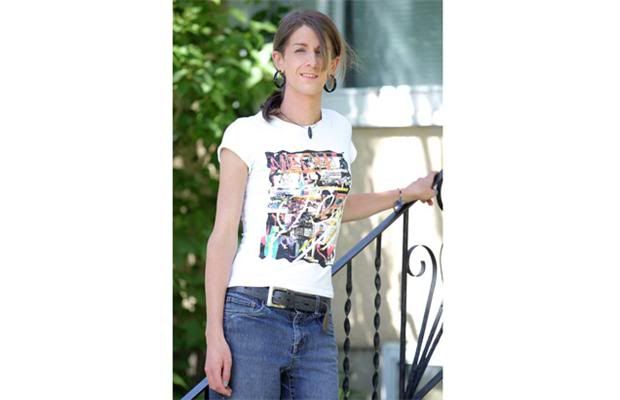 When the winner of the Breast Summer Contest Ever was finally announced, the attacks of even one of the harshest critics were blunted.
The prize of breast augmentation surgery initially drew the howls of protest that it objectified women and encouraged body image dissatisfaction.
A complaint was filed with the Ad Standards Council and the Canadian Broadcast Standards Council and the Calgary radio station that launched the contest was inundated with angry e-mails, Facebook messages and tweets.
But the winner announced Wednesday was Avery Mitchell, a transgendered contestant in the process of transforming into a woman.
She earned a whopping 76 per cent of the more than 30,000 online votes drawn by the contest that was dreamed up by AMP Radio 90.3.
"If I had been forced to vote, I probably would've voted for her," said Jennie Palmer, host of feminist talk show Yeah What She Said on CJSW.

Palmer, of course, didn't vote as she vocally opposed the contest and wrote a lengthy blog criticizing it for adding to the pressure on women to strive for perfect bodies.
She still found the reasons most of the women gave for entering the contest less than compelling, but she said Mitchell's win showed that Calgarians can be progressive.
"It says a lot about the listeners of AMP Radio, obviously they're a younger generation and they're open-minded," said Palmer.
"I still think AMP Radio is sleazy for doing it, but it turned out better than I thought."
The radio station received 600 entries and chose 10 finalists, who included a woman who was scarred as a child, another who wanted a reduction and several mothers looking to regain their pre-pregnancy figures.
"Our management went through and made sure the people had good stories and wanted it for good reasons and that there was a variety of contestants represented," said morning show host Buzz Bishop.

"We're thrilled by the level of acceptance that has been shown by the listeners of AMP Radio to support all of the contestants, and especially, to get behind Avery, who I think has so much courage to come forth and share her story."
That the winner is transgendered sends out a strong message of acceptance to the community, said Mercedes Allan, who has undergone gender reassignment surgery and writes a regular column for Gay Calgary magazine.
She said 20 or 30 years ago, Alberta was a tough place for transgendered people to come out due to fear of discrimination, but attitudes have changed.
"I believe Alberta has a reputation that it doesn't deserve," said Allan, who grew up in Edmonton and now lives in High River. "I know from my own experiences transitioning here and many of the other people I've talked to in the community, Albertans have largely been very positive."
In 2009, the province stopped funding gender reassignment surgery, sparking several human rights complaints.
Ontario reinstated funding for the surgery in 2008 following a human rights ruling.
For Mitchell, who estimates she will need at least $20,000 for gender reassignment, the money for her breasts is welcome.
"It's absolutely unbelievable," said Mitchell, 23. "It still hasn't hit me just how great of a gift this is I've been given.

"This is something I thought I'd never be able to obtain."Mitchell is currently about seven months into hormone therapy and will need at least another year before she is ready for breasts.
She said she has been contacted by parents of youth struggling with gender identity issues, thanking her for making her own struggle public.
"It's really rough for the kids going through school because nobody has any idea what they're going through right now," said Mitchell.
"I had a lot of depression, but I also had a lot of really good friends.
"When I came out, I had to make a lot of sacrifices and I had to really prove to everybody that this was real and that I was becoming a more happy and complete person by doing it.
"This contest really helped that."

SOURCE
Take that, misogynist gross competition! It's amazing how this train wreck of a contest was subverted for good.